Newsletter No. 64
« Previous Newsletter
Next Newsletter »
---


                             Free Pint
         "Helping 28,000 people use the Web for their work"
                    http://www.freepint.co.uk/

ISSN 1460-7239                                    8th June 2000 No.64
> = = = = = = = = = = = = = = = = = = = = = = = = = = = = = = = = = =

                           IN THIS ISSUE

                             EDITORIAL

                       MY FAVOURITE TIPPLES
                        from Josette Crane

                        TIPS AND TECHNIQUES
                     "Understanding Insurance"
                By Samantha Crown and Howard Knight

                             BOOKSHELF
           "StrikingItRich.Com: Profiles of 23 Incredibly
      Successful Websites That You've Probably Never Heard Of"
                        Reviewed by Anne Ku

                          FEATURE ARTICLE
                        "The Invisible Web"
                          By Chris Sherman

                           FREE PINT BAR
                         by Simon Collery

               EVENTS, GOLD AND FORTHCOMING ARTICLES

                        CONTACT INFORMATION

              ONLINE VERSION WITH ACTIVATED HYPERLINKS
            http://www.freepint.co.uk/issues/080600.htm

> = = = = = = = = = = = = = = = = = = = = = = = = = = = = = = = = = =

                   INVESTMENT RESEARCH MADE EASY

      FT.com's free Interactive Charting Tool is a great place
      to carry out investment research. This easy to use tool
    will produce informative charts that will help you analyse
        company stock performance over pre-selected periods.

    http://www.marketprices.ft.com/ftpages/mp_bigchartOKIE.htm

> = = = = = = = = = = = = = = = = = = = = = = = = = = = = = = [ft641]

                      >>>  ABOUT FREE PINT  <<<

Free Pint is a community of business professionals who use the Web
for their work. Members receive this free newsletter every two weeks
packed with tips and articles by information professionals who share
how they find quality and reliable information on the Internet. Sign
up at <http://www.freepint.co.uk/> for free access to the substantial
archive of articles, book reviews, industry news and events, and have
your research questions answered at the "Free Pint Bar".

> = = = = = = = = = = = = = = = = = = = = = = = = = = = = = = = = = =


                             EDITORIAL

I have two pieces of great news to share with you in this issue ...

Firstly, I'm delighted to announce that Free Pint has won formal
recognition within the information industry.  I'm off shortly to pick
up the award as "European Special Librarian of the Year" (ESLY) at
the Special Libraries Association's annual conference in Philadelphia.
The award is sponsored by Factiva and I think it's a real credit to
the tremendous commitment and hard work by the team here as well as
to all the wonderful authors and contributors to the Bar. To find out
more then please read the formal announcement at
<http://www.sla.org/chapter/ceur/ESLY-2000/ESLY2000.htm>.

Secondly, after many hours of development and testing we have now
completed the membership system. This is very exciting because it
means that you will be able to log in to your account next time you
visit the Web site and change your subscriptions or registered details
as required. Every user has been assigned a unique password and there
are simple instructions on how to retrieve it when you go to login.

As a registered member you will begin to notice a number of member-
only benefits on the site, such as being able to have past issues
emailed to you immediately from the archive at
<http://www.freepint.co.uk/issues/2000issues.htm>. This provides us
with a fantastic foundation for developing a wide range of exciting
new personalised services and so I do encourage you to log in next
time you visit the Web site.


In today's articles you can find out about the intricacies of the
insurance industry as well as how to search the massive amount of
material which is hidden to search engines.

The title of the book we review makes it sound like another addition
to dotcom mania, however this book is really quite rare in that it
uses genuine examples of small Web site success (avoiding the hype)
uniquely including actual revenue, profit and sales figures. I have
read the book and would indeed recommend it if you're trying to
translate success in the traditional economy onto the Web.

With the usual mix of tips and reviews of what's been happening on the
Web site I'm sure you'll find something of value in today's edition.
If you can help us spread the word then that would be great and please
do give us your feedback either directly by email or at the Bar.

Kind regards,
William

William Hann BSc MIInfSc
Founder and Managing Editor, Free Pint
e: william@freepint.co.uk
t: +44 (0)1784 455435
f: +44 (0)1784 455436

           Free Pint is a trademark of Free Pint Limited
                     http://www.freepint.co.uk/

> = = = = = = = = = = = = = = = = = = = = = = = = = = = = = = = = = =

       THE PREMIER SOURCE FOR FREE NEWS ARTICLES ON THE WEB

    FT.com's Global Archive brings together over eight million
      articles from leading business publications worldwide.

    The database is fully searchable and over 75% of the content
      is free. Frequently updated, today's news is online now.
                  http://www.globalarchive.ft.com

> = = = = = = = = = = = = = = = = = = = = = = = = = = = = = = [ft642]

    >>>  SPECIAL OFFER: UP TO 60% DISCOUNT FOR ADVERTISERS  <<<

     If you've considered advertising with Free Pint then find
     out about the latest special offers by subscribing to the
          monthly "Advertiser's Update" available now at:
           <http://www.freepint.co.uk/advert/update.htm>

> = = = = = = = = = = = = = = = = = = = = = = = = = = = = = = = = = =


                       MY FAVOURITE TIPPLES
                        from Josette Crane

* My current preferred metasearch engine is Ixquick
  <http://www.ixquick.com> which ranks results using stars.

* I am often asked how many people use the Internet. For this and
  other Net statistics look at <http://www.netvalue.com/eng/home.htm>.

* For business travel the country reports prepared annually by U.S.
  embassies are an invaluable travel companion:
  <http://www.state.gov/www/about_state/business/com_guides/2000/index.html>.

* The annual reports of publicly listed UK companies can be ordered
  free on-line from the Financial Times at
  <http://www.icbinc.com/cgi-bin/ft.pl>.

* To track a Web site try Netmind <http://mindit.netmind.com>. You
  specify which pages to follow and an e-mail is sent to you whenever
  the pages are altered.

Josette Crane <josette.crane@wessexwater.co.uk> enjoys working at
home as an Internet Researcher for Wessex Water in England, providing
searching, training and current awareness services.

   To submit your top five favourite tipples see the guidelines at
<http://www.freepint.co.uk/author.htm> or email <simon@freepint.co.uk>

> = = = = = = = = = = = = = = = = = = = = = = = = = = = = = = = = = =

BUSINESS INFORMATION ON THE INTERNET - 27 June 2000 A one day workshop
from the British Library with plenty of opportunity for practice and
feedback. In this course one of the country's foremost Internet
lecturers shows you how to cut through the maze of Internet sources
and gives delegates pointers to the essential retrieval and browsing
tools and how to get the best out of them. Contact Tony Catarinicchia
020 7412 7915 or visit our website at
www.bl.uk/services/stb/courses.html for further details.

> = = = = = = = = = = = = = = = = = = = = = = = = = = = = = = [bl643]

             >>>  TODAY'S NEWS IN 200+ CATEGORIES  <<<

         All Free Pint members receive unlimited access to
       the live newsfeed of headlines from around the world.
           Why not check it out today and every day at:
                   http://www.freepint.co.uk/news

> = = = = = = = = = = = = = = = = = = = = = = = = = = = = = = = = = =


                        TIPS AND TECHNIQUES
         http://www.freepint.co.uk/issues/080600.htm#tips

                     "Understanding Insurance"
                By Samantha Crown and Howard Knight

After a hesitant start, particularly in the United Kingdom, the
insurance industry is taking to the Internet with enthusiasm.  The
following sites provide a general introduction to the industry,
focussing primarily on the UK market.


Portal Sites
------------

<http://www.dataclarity.co.uk> home of Insurance-links.com, a portal
site for insurance and insurance-related web sites.  Another portal,
<http://www.insurance.about.com> (with a strong US bias) enables you
to dip your feet into specific insurance topics such as earthquakes
and insurance history.


Regulation
----------

The new regulator, the Financial Services Authority (FSA) has overall
responsibility for the UK insurance industry.  Its web site at
 provides general information on the role of
the FSA, copies of consultation documents (including those concerning
insurance), press releases and information for consumers.

The General Insurance Standards Council (GISC) <http://www.gisc.co.uk>
is a new, independent, self-regulating and non-statutory body set up
to supervise the selling of general insurance in the UK.  Content on
the web site is sparse at present (general information about the GISC,
press releases and a consultation paper) but will undoubtedly grow as
the GISC gets into its stride.


Professional Bodies
-------------------

A good starting point for queries regarding the UK insurance market is
the Association of British Insurers.  It represents the majority of
companies in the UK market and at <http://www.abi.org.uk> maintains a
comprehensive site with useful information for industry members and
consumers alike.  For example, you can access ABI codes of practice,
policy statements, relevant political news, a catalogue of
publications and information on purchasing insurance. The FAQ section
provides information for consumers on different types of insurance
such as pensions, home, motor and holiday.   Answers are supported by
codes of practice, guidance notes and information sheets that clarify
the questions you should ask when buying insurance.

The Chartered Insurance Institute (CII) is the leading professional
and educational body for UK insurance practitioners.
<http://www.cii.co.uk> provides background information on the
Institute, its work at home and abroad, and information on careers and
professional qualifications.

<http://www.iilondon.co.uk>
The Insurance Institute of London supports the work of the CII and is
well known for its lecture series.  Copies of speeches can be viewed
on the site.

<http://www.biba.org.uk>
The web site of the British Insurance Brokers Association allows
buyers of insurance to find registered brokers in their area.
Additional information includes news, services for members and
training for brokers.


Other trade bodies with a web presence:

<http://www.iua.co.uk>
The International Underwriting Association of London which represents
insurance/reinsurance companies in the London market.

<http://www.airmic.com>
The Association of Insurance and Risk Managers.

<http://www.figtree.co.uk/irm>
The Institute of Risk Management.

<http://www.cila.co.uk>
The Chartered Institute of Loss Adjusters.

<http://www.actuaries.org.uk>
The Faculty and Institute of Actuaries.

To find insurance associations in other countries, try the Faculty and
Institute of Actuaries web site, the Insurance Information Institute
at <http://www.iii.org>, or Insurance-links.com at
<http://www.dataclarity.co.uk>.


Lloyd's/Insurance Company Information
-------------------------------------

The London Insurance Market is a world leader in internationally
traded insurance and reinsurance comprising mainly overseas, but also
UK, non-life large and high exposure risks.  Lloyd's accounts for over
half of the total London market premium.

Your global gateway to participants in the Lloyd's market is at
<http://www.lloyds.com>. Lloyd's unique structure and history are
explained and the Market Gateway offers comprehensive information
about all the syndicates, managing agents and Lloyd's brokers who
constitute the Lloyd's market.  Lloyd's MarketView contains a table of
all syndicates/managing agents' web sites with a search engine that
enables searching across these sites. A similar system is in place for
Lloyd's brokers.

<http://www.abi.org.uk> has a Members search that provides basic
company contact information, including links through to respective web
sites where available.

On a global level a great tool for both investors and strategic
marketing is <http://www.ambest.com>. Independent financial strength
ratings and basic company profiles for more than 5,000 insurance
companies allows benchmarking and provides an indication as to likely
future performance.  Further widely recognised insurance ratings can
be found at <http://www.moodys.com> and <http://www.standardpoor.com>.


Industry News
-------------

Brief news headlines from the current issue of Insurance Day can be
found at <http://www.llplimited.com>. Access to online versions of
Lloyd's List and Insurance Day is available on subscription.

Post Magazine and Insurance Times are two leading weekly trade
journals in the UK.  The Post Magazine site at
<http://www.postmag.co.uk> provides the latest news and stories from
the current print version of the magazine.  There is a searchable
archive of articles (back to 1998), vacancy lists and links to the
electronic editions of its sister publications, Professional Broking
and Reinsurance.  The Insurance Times site at
<http://www.insurancetimes.co.uk> provides news, links to other
industry web sites and the aforementioned job section.

Insurance Age Electronic at <http://www.insuranceage.com> provides an
archive of articles but, sadly, not a search facility.

For news from the US insurance sector go to the Business Insurance web
site at <http://www.businessinsurance.com>.

The Review at <http://www.grmn.com> has current news, an archive of
articles (1997 onwards) and a search facility.

Other electronic insurance journals may be found using one of the
portal sites mentioned at the beginning of this article.


Statistical Information
-----------------------

Aside from company data, <http://www.swissre.com> contains a wide
range of insurance publications on topics ranging from natural
catastrophes to alternative risk financing (freely downloadable and
often available in a selection of languages). One publication worth a
browse is Sigma. Published approximately eight times a year, it
examines developments and trends in the non-life, life and health
sectors of international insurance markets. Articles are thoroughly
researched and comprehensive, marrying insurance theory with
practical application and analysis.

<http://www.nottingham.ac.uk/unbs/cris> Nottingham Insurance School,
in the guise of the Centre for Risk and Insurance Studies, contains
total premium data (1997 onwards) for the top ten UK insurance
companies. The information is from company annual reports.

Business Insurance produces a number of sector rankings throughout the
year on a world and US basis.  See <http://www.businessinsurance.com>.


Publishers
----------

LLP Ltd <http://www.llplimited.com>, Witherby & Co.
<http://www.witherbys.com> and A. M. Best <http://www.ambest.com> are
all leading insurance publishers.  They provide catalogues of
publications on their web sites.  A. M. Best is a US publisher but is
expanding throughout the UK and Europe with products aimed at local
markets.  Web access to some LLP publications is available on
subscription.


Careers/Jobs
------------

If you think insurance is the life for you but want to find out more,
then the CII's site at <http://www.cii.co.uk> is a good place to
start.  It hosts a lot of information concerning careers and
professional qualifications.

For job vacancies, go to <http://www.llplimited.com>.  LLP places a
large selection of job ads in its trade newspaper Insurance Day and
these are included on the site.

Other trade journals featuring job sections are Post Magazine and
Insurance Times.  The electronic editions, at
<http://www.postmag.co.uk> and <http://www.insurancetimes.co.uk>
respectively, include vacancy details.

That concludes our brief tour of selected insurance web sites.  We
hope you find them as useful as we have.

> - - - - - - - - - - - - - - - - - - - - - - - - - - - - - - - - - -

Howard Knight has worked in a variety of information roles within the
City since 1992 and has an MLib in Librarianship from the University
College of Wales, Aberystwyth to supplement his initial BLib in
Librarianship and International Politics.  He presently heads up the
Business Intelligence Centre at Lloyd's of London, a library and
information service that seeks to meet the business information needs
of the wider Lloyd's community.

Samantha Crown is an information officer in the Business Intelligence
Centre at Lloyd's of London.  She has worked in the information
industry for four years since graduating with a BSc in Information
Studies from Loughborough University.

> - - - - - - - - - - - - - - - - - - - - - - - - - - - - - - - - - -

Related Free Pint links:

* Read this article online, with activated hyperlinks
  <http://www.freepint.co.uk/issues/080600.htm#tips>
* Discuss this article with the author now at the Free Pint Bar
  <http://www.freepint.co.uk/bar>

> = = = = = = = = = = = = = = = = = = = = = = = = = = = = = = = = = =

               Low Cost Web Hosting on Unix, NT, Mac
               http://www.globalgold.co.uk/?affid=14

Global Gold offers Web site hosting and domain name registration at
affordable prices. Instant name registration starts at just 19.99
pounds for .uk and 39.99 pounds for .com, .net and .org. Hosting
packages start at just 6 pounds a month for our basic accounts. Check
your domain or find out more at http://www.globalgold.co.uk/?affid=14

> = = = = = = = = = = = = = = = = = = = = = = = = = = = = = = [gg644]

                     >>>  FREE PINT FACT  <<<

         To try to guess another Free Pint user's password
          you'd have to try 256,000,000 word combinations.
         Also, to make it even more difficult, we change it
       automatically every third incorrect attempt. Oh well.

> = = = = = = = = = = = = = = = = = = = = = = = = = = = = = = = = = =


                        FREE PINT BOOKSHELF
                http://www.freepint.co.uk/bookshelf

           "StrikingItRich.Com: Profiles of 23 Incredibly
      Successful Websites That You've Probably Never Heard Of"
                        Reviewed by Anne Ku

The Los Angeles Times columnist and feature writer Jaclyn Easton
interviewed these 23 highly successful but relatively unknown
companies on the secrets of their success.  These small companies all
started their web-based businesses early, way before the rest of us
have even heard of the Internet. In that sense, they all have the
first-mover advantage. Although widely different, these niche sites
fall into two categories:  content or transaction.  A content-based
website makes money off advertisers as the information provided on the
site attracts a high volume of traffic, like Free Pint.  A
transaction-based website makes money from the sale of merchandise,
like Amazon.com.

Each case study is written like a short story, with hard facts to show
profitability of the business, details of problems encountered, tips
and advice from the owners, and a personal side.  Easton makes it easy
to relate to the owners by her crafty storytelling of the triumphs and
tribulations of setting up and growing a web-based business.  As such,
they are highly comforting and encouraging for anyone starting their
own web-based business. You don't have to be big to be successful.
You don't have to have lots of money.  You don't have to be in your
twenties. (In fact, the average age is 40.) You don't have to be well-
known. You don't have to have lots of snazzy javascripts and
Shockwave gimmicks on your site.  The main message is:  be yourself.
You just have to believe in and love what you're doing.

Although the companies are all US-based, the stories reveal that they
almost all want to expand internationally.  One can copy Easton's
example and interview incredibly successful web-based businesses in
Europe and Asia. Like the 23 in the book, they are probably unheard
of.

To fully make use of the book, one almost has to use a highlighter pen
to bring out the generic secrets of success that can be transported
elsewhere.  There is no final chapter summarising such useful
insights.  Neither is it available on the companion website.  Instead,
you have to read the entire book yourself and take notes.  Perhaps
that is why you have to purchase rather than borrow it (like I did!)

Amazon.com has several lengthy editorial reviews and 51 customer
reviews (at last count) which vary from overwhelming praise to a waste
of money.  To determine that yourself, read the sample chapter on
Discount Games.

More promotional information about the book can be obtained from the
<http://www.strikingitrich.com> website, which contains editorial
reviews, full extracts of two chapters from the book (Ask the Builder
and I Go Golf), one-paragraph teasers about each story, and updates on
each of the companies since publication of the book.  Easton also
makes fully available other articles she has written: a simple 3-step
guide to putting a small business on the web, affiliate programs,
cross-selling on the web, search engine secrets, impulse purchasing,
misuse of the term "hits", and revenue alternative to ads on niche
sites.  After thoroughly digesting her site, I felt very compelled to
contribute.  Sure enough, there is a section on success tips divided
into four categories: sales and marketing, site design and hosting,
great content, and customer service.

> - - - - - - - - - - - - - - - - - - - - - - - - - - - - - - - - - -

Anne Ku came across Striking It Rich.Com while perusing the London
Business School library for books on the Internet.  After writing her
own review at <http://www.analyticalq.com/books/striking.htm>, she
was contacted by Free Pint to write a longer review for the
newsletter. This book has inspired Anne to build content to build
traffic to build revenue.  Her content-based website "analyticalQ
presents a platform for self-expression, world travel, and
flexibility" at <http://www.analyticalQ.com> contains original music,
art, and writing. Readers are invited to visit and give
suggestions for improvement.

> - - - - - - - - - - - - - - - - - - - - - - - - - - - - - - - - - -

Related Free Pint links:

* Find out more about this book online at the Free Pint Bookshelf
  <http://www.freepint.co.uk/bookshelf/rich.htm>
* Read about other Internet strategy books on the Free Pint Bookshelf
  <http://www.freepint.co.uk/bookshelf/strategy.htm>
* Read customer comments and buy this book at Amazon.co.uk
  <http://www.amazon.co.uk/exec/obidos/ASIN/0071355790/freepint0c>
  or Amazon.com
  <http://www.amazon.com/exec/obidos/ASIN/0071355790/freepint00>
* Search for any other book from Amazon via the Bookshelf homepage
  <http://www.freepint.co.uk/bookshelf>

To propose a business-Web-related book for review, send
details to <bookshelf@freepint.co.uk>.

> = = = = = = = = = = = = = = = = = = = = = = = = = = = = = = = = = =

            >>>  THE LATEST FROM THE FREE PINT BAR  <<<

     If you'd like to receive the latest postings from the Bar
 by email every Monday, Wednesday and Friday, then please sign up
 to the "Free Pint Bar Digest" at <http://www.freepint.co.uk/subs>.

> = = = = = = = = = = = = = = = = = = = = = = = = = = = = = = = = = =


                          FEATURE ARTICLE
        http://www.freepint.co.uk/issues/080600.htm#feature

                        "The Invisible Web"
                          By Chris Sherman

There's a big problem with most search engines, and it's one many
people aren't even aware of. The problem is that vast expanses of the
Web are completely invisible to general purpose search engines like
AltaVista, HotBot and Google. Even worse, this "Invisible Web" is in
all likelihood growing significantly faster than the visible Web
you're familiar with.

So what is this Invisible Web and why aren't search engines indexing
it?  To answer this question, it's important to first define the
"visible" Web, and describe how search engines compile their indexes.

The Web was created a little over ten years ago by Tim Berners-Lee, a
researcher at the CERN high-energy physics laboratory in Switzerland.
Berners-Lee designed the Web to be platform-independent, so that
researchers at CERN could share materials residing on any type of
computer system, avoiding cumbersome and potentially costly conversion
issues.  To enable this cross-platform capability, Berners-Lee created
HTML, or HyperText Markup Language - essentially a dramatically
simplified version of SGML (Standard Generalized Markup Language).

HTML documents are simple: they consist of a "head" portion, with a
title and perhaps some additional meta data describing the document,
and a "body" portion, the actual document itself.  The simplicity of
this format makes it easy for search engines to retrieve HTML
documents, index every word on every page, and store them in huge
databases that can be searched on demand.

What's less easy is the task of actually finding all the pages on the
Web.  Search engines use automated programs called spiders or robots
to "crawl" the Web and retrieve pages.  Spiders function much like a
hyper-caffeinated Web browser - they rely on links to take them from
page to page.

Crawling is a resource-intensive operation.  It also puts a certain
amount of demand on the host computers being crawled.  For these
reasons, search engines will often limit the number of pages they
retrieve and index from any given Web site.  It's tempting to think
that these unretrieved pages are part of the Invisible Web, but they
aren't.  They are visible and indexable, but the search engines have
made a conscious decision not to index them.

In recent months, much has been made of these overlooked pages.  Many
of the major engines are making serious efforts to include them and
make their indexes more comprehensive.  Unfortunately, the engines
have also discovered through their "deep crawls" that there's a
tremendous amount of duplication and spam on the Web.  Current
estimates put the Web at about 1.2 to 1.5 billion indexable pages.
Both Inktomi and AltaVista have claimed that they've spidered most of
these documents, but have been forced to cull their indexes to cope
with duplicates and spam.  Inktomi puts the size of the distilled Web
at about 500 million pages; AltaVista at about 350 million.

But these numbers don't include Web pages that can't be indexed, or
information that's available via the Web but isn't accessible by the
search engines.  This is the stuff of the Invisible Web.

Why can't some pages be indexed?  The most basic reason is that there
are no links pointing to a page that a search engine spider can
follow.  Or, a page may be made up of data types that search engines
don't index - graphics, CGI scripts, Macromedia flash or PDF files,
for example.

But the biggest part of the Invisible Web is made up of information
stored in databases. When an indexing spider comes across a database,
it's as if it has run smack into the entrance of a massive library
with securely bolted doors. Spiders can record the library's address,
but can tell you nothing about the books, magazines or other documents
it contains.

There are thousands - perhaps millions - of databases containing
high-quality information that are accessible via the Web.  But in
order to search them, you typically must visit the Web site that
provides an interface to the database.  The advantage to this direct
approach is that you can use search tools that were specifically
designed to retrieve the best results from the  database.  The
disadvantage is that you need to find the database in the first place,
a task the search engines may or may not be able to help you with.

Another problem is that content in some databases isn't designed to be
directly searchable.  Instead, Web developers are taking advantage of
database technology to offer customized content that's often assembled
on the fly. Search engine results pages are an example of this type of
dynamically generated content - so are services like My Excite and My
Yahoo.  As Web sites get more complex and users demand more
personalization, this trend toward dynamically generated content will
accelerate, making it even harder for search engines to create
comprehensive Web indexes.

In a nutshell, the Invisible Web is made up of unindexable content
that search engines either can't or won't index.  It's a huge part of
the Web, and it's growing.  Fortunately, there are several reasonably
thorough guides to the Invisible Web.

Gary Price, Reference Librarian at the Gelman Library at George
Washington University, is considered one of the foremost authorities
on online databases and other invaluable search resources on the
Invisible Web. Price has assembled a massive collection of links to
Invisible Web resources at his Direct Search page
<http://gwis2.circ.gwu.edu/~gprice/direct.htm>.

"A good librarian would not start looking for a phone number
(specialized, Invisible Web info) by searching the Encyclopaedia
Britannica (general knowledge resource)," says Price. "Both
professional and casual searchers should at least be aware that they
could be missing some information or wasting time finding what could
be found more easily if the right tool for the job is easily
accessible. This is very similar to a good reference librarian
'knowing' the major reference tools in his or her collection."

What kinds of databases does Price consider to be essential Invisible
Web search tools?  He names four as examples:

- The many databases that make up GPO Access.
<http://www.access.gpo.gov/su_docs/aces/aaces002.html>

- Any of the telephone directory databases such as Anywho
<http://www.anywho.com/>, Switchboard <http://www.switchboard.com/>,
and Phone Net U.K. <http://www.bt.com/phonenetuk/>.

And two that are crucial to the business searcher:

- Any of the many flavors of EDGAR, particularly the 10K Wizard.
<http://www.tenkwizard.com/>
- The Mercury Center searchable version of the PricewaterhouseCoopers
Money Tree Survey of venture capital made available by the San Jose
Mercury News. <http://wwdyn.mercurycenter.com/business/moneytree/>

"In addition to text media, the Internet is serving up many other
formats. "One that interests me a great deal is streaming media. One
experimental project that is noteworthy is the Speechbot engine that
is being developed and tested by Compaq," says Price.
<http://speechbot.research.compaq.com/>

Two other Invisible Web resources Price maintains are his NewsCenter
<http://gwis2.circ.gwu.edu/~gprice/newscenter.htm>, which focuses on
sources providing up to the minute news stories on any subject
imaginable, and his Web Audio Current Awareness Resources page
<http://gwis2.circ.gwu.edu/~gprice/audio.htm>, with links to hundreds
of live and recorded audio/video news and public affairs programming
on the Web.

"By the way, do not mistake an interest in the Invisible Web as a slam
on the general search engines because it is NOT," says Price. "General
search tools are still 100% essential for accessing material on the
Internet."

One of the largest gateways to the Invisible Web is the aptly named
Invisibleweb.com <http://www.invisibleweb.com> from Intelliseek.
"Invisible Web sources are critical because they provide users with
specific, targeted information, not just static text or HTML pages,"
says Sundar Kadayam, CTO and Co-Founder, Intelliseek.
"InvisibleWeb.com is a Yahoo-like directory.  It is a high quality,
human edited and indexed, collection of highly targeted databases that
contain specific answers to specific questions," says Kadayam.

Intelliseek also makes BullsEye, a desktop based meta search engine
that can also access many of the sites included in InvisibleWeb.com.
More information can be found at
<http://www.intelliseek.com/prod/bullseye.htm>.

Other notable Invisible Web resources include:

AlphaSearch
<http://www.calvin.edu/library/searreso/internet/as/>
AlphaSearch is an extremely useful directory of "gateway" sites that
collect and organize Web sites that focus on a particular subject.
Created and maintained by the Hekman Library at Calvin College, it's
both searchable and browsable by either subject discipline or
descriptor.

The Big Hub
<http://www.thebighub.com/>
The Big Hub maintains a directory of over 1,500 subject specific
searchable databases in over 300 categories.  Listings for each
database feature both annotations and search forms to directly access
the database.  While these are useful for quick and dirty searches,
Big Hub's search forms omit most advanced searching features offered
by each database on their own site.

Infomine Multiple Database Search
<http://infomine.ucr.edu/search.phtml>
Infomine might be called an "academic" search engine, focusing on
scholarly resource collections, electronic journals and books, online
library card catalogs, and directories of researchers.  Unlike many
Invisible Web search tools, Infomine allows simultaneous searching of
multiple databases.

WebData.com
<http://www.webdata.com/>
WebData is a database portal, specializing in finding, categorizing
and organizing online databases, and providing annotated links with
quality rankings.

As fast as the Web has been growing over the past ten years, it's
likely that its growth rate is accelerating, perhaps exponentially.
Speaking at the NetWorld+Interop conference in May 2000, Inktomi CEO
David Peterschmidt said he expected the Web to grow to more than 8
billion documents by the end of the year - more than a fivefold
increase from its current size.

The major search engines have done a creditable job of scaling with
the visible Web.  For the foreseeable future, however, valuable
resources that are part of the Invisible Web will be beyond their
reach.  Fortunately, we have other workmanlike tools that can help us
navigate the portion of the Web that the search engines can't see.

> - - - - - - - - - - - - - - - - - - - - - - - - - - - - - - - - - -

Chris Sherman is the Web Search Guide for About.com,
<http://websearch.about.com>. Chris holds an MA from Stanford
University in Interactive Educational Technology and has worked in the
Internet/Multimedia industry for two decades, currently as President
of Searchwise.net, a Web consulting and training firm.  He's a
frequent contributor to information industry trade publications
including Online Magazine and Information Today. His email address is
websearch.guide@about.com.

> - - - - - - - - - - - - - - - - - - - - - - - - - - - - - - - - - -

Related Free Pint links:

* Respond to this article and chat to the author now at the Bar
  <http://www.freepint.co.uk/bar>
* Read this article online, with activated hyperlinks
  <http://www.freepint.co.uk/issues/080600.htm#feature>

> = = = = = = = = = = = = = = = = = = = = = = = = = = = = = = = = = =

                >>>  PLEASE LINK TO FREE PINT  <<<

       If you'd like to show your support for Free Pint then
      please consider adding a small graphic to your Web site.
            Simply copy the HTML code from the page at
              http://www.freepint.co.uk/linktous.htm

> = = = = = = = = = = = = = = = = = = = = = = = = = = = = = = = = = =


                           FREE PINT BAR
                         by Simon Collery
                   http://www.freepint.co.uk/bar

Here is your summary of what's been happening at the Free Pint Bar
over the last couple of weeks. To read a discussion thread you can
access this summary online with activated hyperlinks
<http://www.freepint.co.uk/issues/080600.htm#bar>, visit the Bar
itself <http://www.freepint.co.uk/bar> or add the message number to
the end of <http://www.freepint.co.uk/cgi-bin/webbbs/config.pl?read=>.

Those responsible for online content feel particularly vulnerable to
plagiarism, as the legal issues involved here haven't all been fully
thrashed out yet.  Therefore copyright resources were the subject of
one of our Tipples this week (3495).  And bad practices in general do
nothing to improve the Web's reputation, so another Tipple was about a
site which completely fails to contribute to the general good (3482).

But otherwise the purpose of our Daily Tipples at the Bar is to
highlight some great resource which would probably be of value to
every Web user.  We have reviewed some excellent search facilities,
covering reference data (3400), art resources (3424), accounts of how
things work (3434), DIY resources (3449) and Web developer resources
(3369).  If you feel we have left anything out, do say.

Those who were on the edge of their stools or quaking in their boots
wondering what spam clusters are, need quake nor wonder no longer
(3441).  Information was also supplied on accredited universities
(3374), pesticides (3390), email newsletters (3407), electronic theses
(3418), criminal records (3427), IT services in SMEs (3442) and
addresses of government and administrative offices (3489).

Statistical information has been very much in demand recently.  It has
been forthcoming in some cases.  Queries about Yahoo! usage figures
(3417), teenagers on the Net (3486) and the online training market
(3491) have had a response.  But statistics on SMEs and independent
software vendors (3359), capital investment (3425) and environmental
training (3426) are still wanting, so if you know anything about these
subjects, please post your tuppence worth.  We would also welcome
information on commercial property Web sites in Italy (3410).

On the job front, someone looking for a change in direction was given
a lead (3373), editors, researchers and question writers are in demand
(3429), and there is an opening for a freelance PR person in IT
(3460).

There are always some queries about software, the last fortnight being
no exception.  These requests ranged from room booking software (3367)
to translation software (3384) and message board software (3471) to
Web traffic analysis tools (3488).  And a Free Pinter converting paper
records to electronic format is looking for something suitable for
holding counselling records securely (3493).

Searching and search tools, being a vital part of our day to day
tasks, also crop up a lot. We know from today's feature article that
there are large parts of the Web, sometimes called the invisible Web,
which are not accessible using conventional search tools. And several
facilities for exploring the invisible Web were highlighted in the Bar
last week (3366). We also reviewed a new meta search engine and found
it to be unextraordinary (3465).

The method of ranking hits employed by a search engine can make all
the difference to the quality of its results (3433) and the frequent
question about how to promote your site on search engines came up
again too (3473).  Promoting your intranet is no less of a problem,
and some words of advice were imparted on this subject too (3494).

When the search tool Kenjin was released, there was a lot of media
attention (3436), with much emphasis on the fact that it relies on a
theorem developed a long time ago.  Less easy to find is a detailed
analysis of the product and whether it is a significant breakthrough
in search technology.  Yes, it's clever, but is it useful?  So if
anyone has any direct experience of it, do let us know.

Simon Collery, Business Development, Free Pint

Remember, to read this summary with activated hyperlinks visit ...

         <http://www.freepint.co.uk/issues/080600.htm#bar>

> - - - - - - - - - - - - - - - - - - - - - - - - - - - - - - - - - -

Bar:     Do you have a research question or Web-related comment? It's
         easy to post a message at <http://www.freepint.co.uk/bar>

Digest:  To have the latest Free Pint Bar postings sent to you every
         other day, send a blank email to <digest@freepint.co.uk>

Archive: Dormant postings older than 45 days are moved to
         <http://www.freepint.co.uk/cgi-bin/webbbs/archive/config.pl>

Email:   To write to the Free Pint team, please send your email to
         <feedback@freepint.co.uk>

> = = = = = = = = = = = = = = = = = = = = = = = = = = = = = = = = = =

                       >>>  HELP PLEASE  <<<

       For help with any aspect of Free Pint or your account
         please visit <http://www.freepint.co.uk/help.htm>
                  or email <admin@freepint.co.uk>

> = = = = = = = = = = = = = = = = = = = = = = = = = = = = = = = = = =


                         FORTHCOMING EVENTS
                 http://www.freepint.co.uk/events

I'm sure many Free Pinters will be attending the Special Libraries
Association event in Philadelphia.  On the other side of the world the
Australian World Wide Web Conference will be taking place, while the
Internet World conference and exhibition will be held in Chicago.

Here in the UK the Information for Empowerment event will be back to
back with the Business Intelligence for the Web-Empowered Enterprise
conference.  The Canadian Library Association will be holding its
Information Communities at the Turn of the Century conference in
Edmonton.  And finally, the NECC will be holding its event on
technology in education in Georgia.

Full details of these and many other forthcoming conferences and
exhibitions in the online-information and Internet industry can be
found on the Free Pint Events page at http://www.freepint.co.uk/events

> = = = = = = = = = = = = = = = = = = = = = = = = = = = = = = = = = =


                           FREE PINT GOLD

This time last year Free Pint ran an article on the wealth of
resources available for checking weather forecasts anywhere in the
world, and some records of weather in the past.  We also had an
article on the business models which have evolved for search tools
in the years since they first started to appear.

Two years ago one of the subjects under discussion was the techniques
employed by Web site owners for getting your site high up on a search
engine's list of hits.  Running surveys and polls on the Web was the
subject of the second article, collecting together the best
resources, tools and tricks available.

Free Pint one year ago ...

* Free Pint No.40 10th June 1999 "Weather Sources on the Web" and
  "Searching for Mammon - Search engine business models"
  http://www.freepint.co.uk/issues/100699.htm

Free Pint two years ago ...

* Free Pint No.16, 11th June 1998 "Web Site Marketing - How do they
  do that?"" and "Web Site Marketing - How do they do that?""
  http://www.freepint.co.uk/issues/110698.htm

> = = = = = = = = = = = = = = = = = = = = = = = = = = = = = = = = = =

                   FREE PINT FORTHCOMING ARTICLES

      * Corporate Web sites * Space Science and Engineering *
     * Legal Information * Aeronautics * Researching for TV *
           * Web sites for SMEs * Genealogy and the Web *
       * Web sources for handheld computers * Surveillance *
       * Internet Intelligence * ICQ * Reflexology Sources *
                      * Puppetry and Animation *

                                                        [Provisional]
> = = = = = = = = = = = = = = = = = = = = = = = = = = = = = = = = = =

We do hope you've enjoyed this edition of Free Pint.  Remember that
if you go to the Web site at <http://www.freepint.co.uk> and log in,
then you can select the issues you would like emailed to you from the
archive as well as being able to manage your subscriptions directly.

If you can help us spread the word about Free Pint to your
colleagues and friends then that would be great. Why not forward this
copy to them or use our "Recommend a Friend" page at
<http://www.freepint.co.uk/reco.htm>.

                       See you in two weeks!

                   William Hann, Managing Editor
                      william@freepint.co.uk

(c) Free Pint Limited 1997-2000
http://www.freepint.co.uk/

> = = = = = = = = = = = = = = = = = = = = = = = = = = = = = = = = = =
> = = = = = = = = = = = = = = = = = = = = = = = = = = = = = = = = = =


                        CONTACT INFORMATION

William Hann BSc MIInfSc, Founder and Managing Editor
e: william@freepint.co.uk t: +44 (0)1784 455435 f: +44 (0)1784 455436

Rex Cooke FIInfSc FRSA, Editor
e: rex@freepint.co.uk t: +44 (0)1342 316027 f: +44 (0)1342 316027

Simon Collery BA, Business Development
e: simon@freepint.co.uk t: +44 (0)1865 434143 f: +44 (0)1784 455436

Jane, Administrator e: jane@freepint.co.uk

Address
  Free Pint Limited, FREEPOST (SEA3901), Staines
  Middlesex, TW18 3BR, United Kingdom
  (Please add a stamp if you would like to pay for postage)

Web - http://www.freepint.co.uk
Advertising - ads@freepint.co.uk
Subscriptions - subs@freepint.co.uk
Letters & Comments - feedback@freepint.co.uk
Authors - http://www.freepint.co.uk/author.htm
Latest Issue Autoresponder - auto@freepint.co.uk

> = = = = = = = = = = = = = = = = = = = = = = = = = = = = = = = = = =

Free Pint (ISSN 1460-7239) is a free newsletter written by information
professionals who share how they find quality and reliable information
on the Internet.  Useful to anyone who uses the Web for their work, it
is published every two weeks by email.

To subscribe, unsubscribe, find details about contributing,
advertising or to see past issues, please visit the Web site at
http://www.freepint.co.uk/ or call +44 (0)1784 455 466.

Please note: Free Pint is a trademark of, and published by, Free Pint
Limited <http://www.freepint.co.uk/>. The publishers will NEVER make
the subscriber list available to any other company or organisation.

The opinions, advice, products and services offered herein are the
sole responsibility of the contributors. Whilst all reasonable care
has been taken to ensure the accuracy of the publication, the
publishers cannot accept responsibility for any errors or omissions.

This publication may be freely copied and/or distributed in its
entirety. However, individual sections MAY NOT be copied and/or
distributed without the prior written agreement of the publishers.
Write to Rex Cooke, Editor <rex@freepint.co.uk> for more details.
Product names used in Free Pint are for identification purposes only,
and may be trademarks of their respective owners. Free Pint disclaims
any and all rights in those marks. All rights reserved.

> = = = = = = = = = = = = = = = = = = = = = = = = = = = = = = = = = =
> = = = = = = = = = = = = = = = = = = = = = = = = = = = = = = = = = =

---
« Previous Newsletter
Next Newsletter »
About this Newsletter
Publication Date: 7th June 2000
Keep up-to-date with the latest from Jinfo Research by email twice-monthly.
Latest: No.596 22nd September
What's new at Jinfo?
Upcoming Community sessions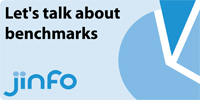 ---
"Is the client always right?"
21st September 2022
Whilst user expressions of value are important, they should be treated with caution. Information leaders can offer significant value by enabling smart decisions about information products and services. Realising this potential hinges on your ability to frame the question and offer potential solutions that serve the best interests of your organisation.
Read on the Blog