Using the value chain to strengthen your negotiating position
Jinfo Event
20th October 2020

[Focus: Value Chain]
Description
Before beginning any negotiations with vendors, you must know the specific value that information products, services and expertise bring to your organisation. Using value chain analysis to prepare for your discussions with vendors will allow you to find:
Proof-points to share with suppliers on how their products do or don't deliver value
A new context for real partnership with vendors, where they understand and can help you achieve value
Data-driven benchmarks you can share with vendors to report on their performance.
Download this Community session report, which includes the slides from the session along with anonymised comments from participants, to read how information teams have used the value chain analysis to simplify their negotiations.
To get the most value from this report:
Read Jinfo's articles from the Focus on Value Chain
Use the activities to improve your communication with stakeholders
Read the examples of your peers in their approach to the work.
Community sessions are open to any organisation with a Jinfo Subscription. Register for future Community sessions so that you can take part in the discussion first hand.
Slide presentation and notes
This event has passed, and a recording and/or slide deck is available for customers with a Jinfo Subscription.
If you have a Jinfo Subscription, please sign in here so that we can check your account:
If you are considering purchasing a Jinfo Subscription and would like to request guest access to view the recording, please contact us.
About this Event
Community event title: Using the value chain to strengthen your negotiating position

Related reports:
What's new at Jinfo?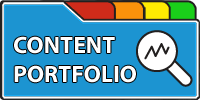 Improve your negotiation position, measure performance of your portfolio of external content, and communicate more effectively with stakeholders.
---
A Jinfo Subscription gets you access to activity-based content to move your projects forward, plus dynamic peer group discussions on meaty topics.