Vendor negotiation checklist
Jinfo Report
24th March 2023
Abstract
This report contains a checklist template you can use when preparing for a vendor negotiation.
Use this checklist to summarise the key facets of a vendor relationship:
Current state of the relationship
Demand, drivers and spend
Key stakeholders and user expressions of value
Competitive landscape
Service performance, risks and mitigations
Scenario planning, negotiating levers and desired outcomes
This version of the template is populated with sample content to get you started.
Log in below to see the full report or contact us at
support@jinfo.com
for a blank, editable version (Microsoft Word or Powerpoint format).
As part of Jinfo's
Focus on Content Portfolio
,
Product Evaluation
and
Scorecards
provide detailed descriptions and methodologies for assessing and scoring products in specific use-case scenarios. When used in conjunction with this template, these approaches ensure a consistent methodology for documenting the management of key resources across a product portfolio.
Consider working with
Jinfo Consulting
for ongoing coaching and guidance to maintain progress and evolve your work plan for your content portfolio. We provide external perspective, observation, and accountability to keep you on track with your goals whilst reacting to on-the-ground needs.
Contact us to discuss
.
Content Access
Access to Jinfo Content and Community is available through a Jinfo Subscription.
Does your organisation have a Jinfo Subscription?
"Not yet"
Access to this report is available through a Jinfo Subscription, which will help your organisation:
Save time and money
Re-invent information services
Define, measure and communicate information value.
---
"Don't know"
Contact us to find out if your organisation already has a Jinfo Subscription.

Or use the 'Text Chat' button at the bottom-right of this page for immediate assistance.
About this report
Report title: Vendor negotiation checklist
Pages: 9
What's new at Jinfo?
Pivoting to meet the GenAI challenge
Community session
13th December 2023
---
Empower your stakeholders
Blog posting
5th December 2023
---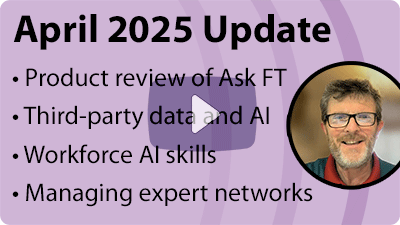 Jinfo December 2023 Update
YouTube video
7th December 2023