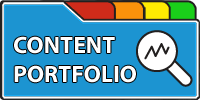 Streamline and improve process, and simplify your product evaluations, using Jinfo's methodology.
Use our practical, activity-based articles to design or strengthen your product evaluation processes. Our recorded Webinars provide additional guidance on how to complete the activities. Community sessions connect you with peers to share best practices and insider tips.
Scroll down to start
"I'm Stephen Phillips, Lead Analyst for Jinfo.
You can advance your information strategy with the practical activities and research insights in Jinfo's Focus areas when you become a client.
Contact me to discuss your unique needs, and we can map our methods and experience to address your opportunities and challenges".
Start here
Activities-based articles and reports to update your skills
Need guidance? Recorded Webinars
Go deeper into "how to," in our Webinars, featuring examples and walkthroughs of best practice
How do other information teams do it? Community dialogue
Content licensing professionals are a select group with unique skills and knowledge. Jinfo Community sessions in our Focus on Content Portfolio enable you to learn with and from, share ideas, and network with your peers, unlike anything else in the industry. Anonymised notes available from these past sessions:
---
Testimonial
"The opportunity to talk through [an upcoming renewal] with a neutral party helped reset my perspective on a challenging negotiation. It reminded me that I have control, and I do not have to comply with what a supplier has asked of me when I have good reasons for not doing so. It helped me define my key concerns – being able to pinpoint exactly what I need to focus on in negotiations and where I need to start gathering evidence. Most of all, it helped my confidence in dealing with the vendor."
Resource Manager for Strategic Insights, international accounting firm