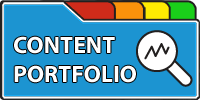 Streamline and improve process, and simplify your product evaluations, using Jinfo's methodology.
Use our practical, activity-based articles to design or strengthen your product evaluation processes. Our recorded Webinars provide additional guidance on how to complete the activities. Community sessions connect you with peers to share best practices and insider tips.
All articles, reports, webinars and Community sessions are included with Content and Community. Learn more and purchase »
Start here
Activities-based articles and reports to update your skills
Need guidance? Recorded Webinars
Go deeper into "how to," in our Webinars, featuring examples and walkthroughs of best practice
How do other information teams do it? Community dialogue
Content licensing professionals are a select group with unique skills and knowledge. Jinfo Community sessions in our Focus on Content Portfolio enable you to learn with and from, share ideas, and network with your peers, unlike anything else in the industry. Anonymised notes available from these past sessions:
Every portfolio is unique. Get tailored assistance on creating and operating a portfolio strategy, developing evaluation protocols or staying on top of industry developments with Jinfo Consulting.
---
"I'm Rebecca Gebhardt Brizi, Senior analyst for Jinfo.
Please contact me to:
Discuss how your organisation's priorities fit in with Jinfo Focus areas
Get recommendations for where to start with activities and Community sessions
Explore options for tailored work within the Focus areas."
Consulting on Content Portfolio
Align your portfolio with what your business values


Strengthen your negotiating position


Communicate with stakeholders more effectively regarding the value of external content


Improve the value of external content based on data.