Comparative product evaluation - breaking it down into manageable pieces
Jinfo Webinar
19th January 2021
[Focus: Content Portfolio]
Description
In this webinar, Steve Bynghall presented a clear overview of how to design comprehensive product evaluations. This framework was developed following interviews with Benoit Sollie at Cargill, demonstrating best practice for comparing products against end-user needs.
To get the most value from this recording, review the Jinfo Report, "Evaluating information products", and in particular these items:
Webinar Recording and/or Slide Deck
This event has passed, and a recording and/or slide deck is available for customers with a Jinfo Subscription.
If you have a Jinfo Subscription, please sign in here so that we can check your account:
If you are considering purchasing a Jinfo Subscription and would like to request guest access to view the recording, please contact us.
About this Webinar
Webinar title: Comparative product evaluation - breaking it down into manageable pieces
What's new at Jinfo?
Jinfo Overview - July 2021
View on YouTube
---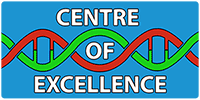 Latest in this Focus: Get started adapting the model to your environment with step-by-step guidance on practical activities for strategic planning. Define your own future where information is a strategic asset to your organisation.
---
What clients say about Centre of Excellence:
"My colleagues and I used your Known Fors activity, and we now have a vision as to who we are going to be. We already achieved ROI... a sincere thanks!" Director of Research and Information Services, international law firm
---
A Jinfo Subscription gets you access to activity-based content to move your projects forward, plus dynamic peer group discussions on meaty topics.