Product review of Fame, published by Bureau van Dijk
Jinfo Report
14th July 2016
Abstract
Bureau van Dijk's Fame is a company information database focused on UK and Ireland, offering highly structured company and related data for both private and quoted companies, and the ability for users to integrate their own data and comments.
This review:
Introduces company Bureau van Dijk and its products including Fame and flagship global database, Orbis


Outlines the product's key advantages and value drivers, including credit control and compliance


Looks at integration with internal processes and data sources


Examines the sources and content of this database which currently holds records for over 9 million companies, including 2 million companies in detailed format


Looks at the breadth and depth of company data coverage, including financials, subsidiaries and related news information


Puts the new user interface to the test, including search options and customisation of screen display and outputs


Covers pricing


Looks at recent developments and future product plans


Discusses the competitor landscape, including OneSource from Avention, DueDil and D&B.
Reviewed by Chris Porter
Content Access
Access to Jinfo articles and reports is a benefit of a Jinfo Subscription.
Does your organisation have a Jinfo Subscription?
"Yes, we subscribe"
Please sign in here so that we can check your access to this item:
"Not yet"
Gain access to this report with a Jinfo Subscription. It will help your organisation:
Save time and money
Re-invent information services
Define, measure and communicate information value
---
"Don't know"
Submit the Subscription Question form to find out if someone in your organisation already has a subscription or to discuss your questions or requirements.

Or use the 'Text Chat' button at the bottom-right of this page for immediate assistance.

Claire Laybats
Head of Commercial Development
claire.laybats@jinfo.com
About this report

Related articles:

Related reports:
What's new at Jinfo?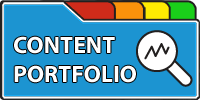 Improve your negotiation position, measure performance of your portfolio of external content, and communicate more effectively with stakeholders.
---
A Jinfo Subscription gets you access to activity-based content to move your projects forward, plus dynamic peer group discussions on meaty topics.