Collaborative and social tools
Category
Filter the list below:
Article
In the second of a five-part series of articles looking at intelligence systems, we explore the interactive options available. This article looks at Aurora's FirstLight, InfoDesk, InfoNgen, Comintelli's Intelligence2day and Northern Light's SinglePoint with a particular focus on dashboard and collaborative features.
Report
Digital Adoption Platforms (DAP) provide a software layer integrated on top of other applications or websites, which guides users through tasks and functions and makes it easier for them to learn how to use a software platform, website or app. DAPs are usually customisable for specific...
Report
In this market landscape, we look at eight of the most popular idea-management software products. These platforms enable organisations to gather, manage, develop, analyse and implement new ideas. A brief description and key features of each are outlined, with additional information on typical...
Report
Information managers are starting to think about whether they should incorporate chatbot technology into their information strategy to help boost both the productivity of their teams and to improve response times for users. There are a multitude of chatbot providers on the market, with most of the...
Article
Technology plays an increasingly key role in enabling information professionals to work with optimal efficiency and productivity. In this article, Andrew Lucas looks at how two emerging technologies - chatbots and Digital Adoption Platforms - could be used to improve things, if deployed smartly.
Article
The digital workplace means different things to different people but the evolution of its associated technologies means workers now expect an always-connected environment where they can access everything they need. Andrew Lucas recently spoke to Steve Bynghall, one of Jinfo's regular contributors, to find out about his experiences as a consultant and writer on the digital workplace, how organisations can most effectively use the tools they have, and what role he foresees for the information professional within this environment.
Article
Andrew Lucas recently interviewed Andy Tattersall, an information specialist and long-time contributor to Jinfo, to find out how he uses technology in his work at The School of Health and Related Research at the University of Sheffield (ScHARR) and how his skills have helped to shape the university's approach to information. He also had some interesting things to say about where he thinks the information profession is headed.
Article
Many organisations are using Office 365. Getting to know Office 365 and its constituent tools can help information and knowledge teams deliver services, as well as provide opportunities to provide expert guidance to help organisations get the most out of Office 365, including Outlook, SharePoint, MS Office, Teams and Skype for Business.
Article
Intranets are a traditional part of the workplace technology landscape but have evolved considerably. This article explores some of the ways intranets have changed and continue to do so, including its move to the cloud, better integrations, and the adoption of artificial intelligence and bots.
Article
In the third part of our review of Wide Narrow, workflow software designed to support the work of an intelligence team, Scott Vine looks at its collaboration and customisation features, including a full overview of the product's use of clusters which help you refine content. He also looks at its search and output features as well as its visualisation options.
Note: Full review (PDF) at /go/sub/report/3055
What's new at Jinfo?
Jinfo Overview - August 2021
View on YouTube
---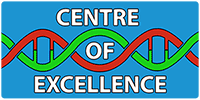 Latest in this Focus: Get started adapting the model to your environment with step-by-step guidance on practical activities for strategic planning. Define your own future where information is a strategic asset to your organisation.
---
What clients say about Centre of Excellence:
"Jinfo's Pillars of Service and Known Fors activities feed our overall mission and vision. Everything we do has to align with these, and if it doesn't, we ask the question, 'Why are we doing this?' We can communicate more effectively what we do and move away from the transactional view. Let me stress... there is a huge return on this work. It allows us to chart our own destiny." Director of Information Services, pharmaceutical industry
---
A Jinfo Subscription gets you access to activity-based content to move your projects forward, plus dynamic peer group discussions on meaty topics.