Filter the list below:
Webinar
Jinfo's article, "Risk assessment on information service quality" identifies four facets to analyse to answer the question: how do you maintain high quality service through sudden change and disruption? Review the worksheet, then review this recorded webinar, where our analyst walks through how...
Article
Licensing third-party information comes with risks relating to access, security, accuracy and cost. Assess these risks so that you can prioritise how to address them.
Note: This article is part of the Focus on Risk Assessment.
Article
Information teams are fully aware of their value but knowing how to communicate it to the organisation is key to bridging the gap between perception and value and reducing risk. This article helps you assess that risk and includes a worksheet to help you document your current value foundations.
Note: This article is part of the Focus on Risk Assessment.
Blog post
The challenging times we work in have thrown risk assessment into sharp focus, and present major challenges to information teams getting used to working remotely. This blog sets out the big questions teams must ask of themselves as they seek to demonstrate the value they bring to organisations.
Article
Working remotely within a team can initially be plain sailing but after a few weeks, productivity may begin to be adversely affected. To enable you to address the long-term risks of managing your information team, we have developed a worksheet to help you analyse and improve the key components of team management including, communication, collaboration, culture and accountability.
Note: This article is part of the Focus on Risk Assessment.
Article
Whilst your business may be running smoothly now, have you considered what would happen if an unexpected event interrupted your ability to provide a continuous, high-quality service? This article looks at some of the challenges that could arise along with a practical worksheet you can use to address them.

Note: This article is part of the Focus on Risk Assessment.
Article
With so many tools available to help us work, collaborate and manage remotely, it can be hard to know which key features can best help us manage our workflow and manage projects. This article helps you ask the right questions and hones in on the elements that make up the basic optimisation toolkit and includes a practical worksheet you can use to help you with this.
Report
In this market landscape, we look at six sources for technical and regulatory standards databases for packaging and labelling: Food Safety and Inspection Service (FSIS) ASTM International Online Browsing Platform (OBP), International Standards Organization (ISO) BRCGS World Health...
Article
We interview Erik Schultes - the International Science Coordinator at the GO FAIR International Support and Coordination Office (GFISCO). In recent years, Erik has been working with a diverse community of stakeholders to develop FAIR data and services within and outside the life sciences. We used this interview to explore what GO FAIR is all about and what its aims are.
Report
Information teams are faced with a number of challenges as they seek to push the expertise they offer up the list of wider priorities within an organisation. Jinfo's model shows how to assess the challenges faced and how best to tackle them in order to achieve data transformation. By Robin Neidorf
What's new at Jinfo?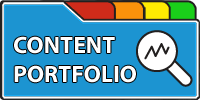 Improve your negotiation position, measure performance of your portfolio of external content, and communicate more effectively with stakeholders.
---
A Jinfo Subscription gets you access to activity-based content to move your projects forward, plus dynamic peer group discussions on meaty topics.