Remote information teams assess their risks
Jinfo Blog
Thursday, 7th May 2020
Abstract
The challenging times we work in have thrown risk assessment into sharp focus, and present major challenges to information teams getting used to working remotely. This blog sets out the big questions teams must ask of themselves as they seek to demonstrate the value they bring to organisations.
Item
Our current focus on remote information teams has drawn everyone's attention towards something we don't like to think about until we need to:
Risk
Sudden changes in the business and economic landscape have heightened the urgency of a review:
How does our information team function? Are we efficient? Connected? Collaboratively focused on the most valuable stuff?
What are the most business-critical services we offer? Are they sustainable? Delivered at the right level of quality? Adaptable to a fast-changing world?
These are big questions that might feel overwhelming to ask, especially whilst responding to the onslaught of new requests and requirements that come in every day.
Jinfo can help
Address these questions with Jinfo resources that break them down into manageable pieces, enabling you to focus, prioritise and ensure service continuity, team sustainability and overall value to your organisation:
Information service quality
The Jinfo article, "Risk assessment of information service quality", includes a worksheet to capture your knowledge about strengths and challenges relating to four facets of service quality: operations, staff, customer service and value.
Access the article, then plan to join us for the Jinfo Webinar, "Risk assessment on information service quality - find your strengths", running on Tuesday, 19th May.
Information team management
The Jinfo article, "Risk assessment of information team management", includes a similar worksheet, examining the four facets of information team management: communication, collaboration, culture, accountability.
Once you have reviewed the article, join the Jinfo Webinar, "Risk assessment on information team management - capacity and sustainability", running on Wednesday, 20th May
Team management and service quality
It's clear that team management and service quality go together.
Join other information managers in discussion on the bigger strategic question about the balance between staff and services and prioritising which risks to work on first. Our Community Session, "Assessing risks of staff and services - What's strategic? What's healthy?" will run on Tuesday, 26th May.
All of the above are included in your Jinfo Subscription.
Jinfo Consulting goes deeper
If there's an upside to global business disruptions, it's that they can focus us on what's truly essential.
Consider a Jinfo Consulting Assessment if you want tailored assistance for assessing risk, value or capacity.
Complete the form on that page to start the conversation.
About this article
Blog post title: Remote information teams assess their risks

Related articles:
What's new at Jinfo?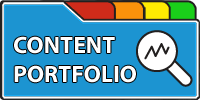 Improve your negotiation position, measure performance of your portfolio of external content, and communicate more effectively with stakeholders.
---
A Jinfo Subscription gets you access to activity-based content to move your projects forward, plus dynamic peer group discussions on meaty topics.
Benefit from our research
Our proven processes, resources and guidance will help your team make the shift from transaction centre to strategic asset.
---
Designed around the most common challenges and pain points for time- and resource-strapped information teams
Optimise your operations
Holistic content portfolio management
Future-proof your information service
Executive-ready communications
---
A tailored overview of our research and active discussion with your Jinfo analyst.
---
Measure your starting point to articulate your strengths and set priorities for future improvements. Assessments gauge risk, capacity, value and more.
---
Read case studies, and start the conversation:
Connect your team with the practical tools, original research and expertise to build and support information strategy in your organisation.
A Jinfo Subscription gives access to all Content (articles, reports, webinars) and Community.