Research update - what's your focus in 2021?
Jinfo Blog
Thursday, 7th January 2021
Abstract
Embark on the new year with Jinfo's wide range of helpful resources designed to enhance your information strategy, value and visibility.
Item
A fresh new year is before us. What opportunities in information strategy for the coming year are you excited about? What challenges are bothering you?
Complete our two-question survey on your focus, plans and concerns for 2021.
Among the topics mentioned by respondents to date:
Linking information services to strategic functions like sales
Coping with – and leveraging – the acceleration of technology adoption
Changes in user behaviour and requirements
Motivating information team members in new directions.
Add your voice to the mix, and help Jinfo shape our research and resource development for 2021.
What's coming into Focus?
The feedback we've gotten on our Focus on Value Chain, first released in 2020, has been tremendous. Jinfo customers have used our research-based framework to:
Define the value of information in the context of what the business is trying to achieve
Create data-driven approaches to measuring, reporting and improving value
Strengthen negotiations with vendors and communication with stakeholders.
We're delighted to have helped a number of information teams make the case for adding a Consulting Pilot on Value Chain to their 2021 budgets.
Those projects are kicking off now, and we have limited capacity to add more this quarter. Complete the form if you'd like to explore this option.
We have two additional Focus projects kicking off in 2021, starting with the Focus on Content Portfolio, designed to help you manage external content as an investment portfolio rather than a collection of contracts.
Work on your own with the resources provided in your Jinfo Subscription or fast-track your progress through Jinfo Consulting.
Jinfo is your partner for practical, research-driven approaches to enhancing information strategy, value and visibility – no matter what the future brings.
This item was featured in the most recent Jinfo Newsletter. The Jinfo Newsletter brings you updates on Jinfo's research, latest resources and tips. If you're not yet receiving it, register here (free).
About this article
Blog post title: Research update - what's your focus in 2021?
What's new at Jinfo?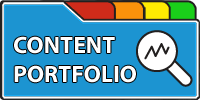 Improve your negotiation position, measure performance of your portfolio of external content, and communicate more effectively with stakeholders.
---
A Jinfo Subscription gets you access to activity-based content to move your projects forward, plus dynamic peer group discussions on meaty topics.
Benefit from our research
Our proven processes, resources and guidance will help your team make the shift from transaction centre to strategic asset.
---
Designed around the most common challenges and pain points for time- and resource-strapped information teams
Optimise your operations
Holistic content portfolio management
Future-proof your information service
Executive-ready communications
---
A tailored overview of our research and active discussion with your Jinfo analyst.
---
Measure your starting point to articulate your strengths and set priorities for future improvements. Assessments gauge risk, capacity, value and more.
---
Read case studies, and start the conversation:
Connect your team with the practical tools, original research and expertise to build and support information strategy in your organisation.
A Jinfo Subscription gives access to all Content (articles, reports, webinars) and Community.