Research update - bridging the gap between buyers and suppliers
Jinfo Blog
Thursday, 25th March 2021
Abstract
One of Jinfo's key roles is to act as a bridge between buyers and suppliers of information. To help inform these discussions, take part in our survey on empowering end-users.
Item
One of the unique ways Jinfo serves the information industry is as a bridge between buyers and suppliers of information products and services on goals, requirements and limitations.
Complete our Jinfo Survey on "Empowering end-users of information products" and you'll be part of a timely example of how we play this role.
As I reviewed early results, I found one overwhelming comment about what buyers want from suppliers:
"Quit contacting end-users directly; go through the information team."
When I shared this titbit of information with a supplier we often work with, they were baffled, and asked:
"How are we supposed to help users understand what they can do with the product?"
This difference of perspective is a perfect example of where we need to foster closer partnership – real partnership – between buyers and suppliers.
In April, we are running a Community session entitled, Negotiation clinic - role-play and Q&A, offering practical examples of the kinds of concerns that can come up in contract negotiation and how to cope with them.
Jinfo's Community sessions are another unique way that we bridge the gaps between buyers and suppliers. Their real-time dialogue is a low-risk, direct way for each side to hear about the other's challenges, perspectives and goals.
Information professionals and suppliers all want the same outcome:
A thriving information economy
End-users who turn to high-quality information products
Stakeholders who are ready to invest in information.
Jinfo creates the bridge between differing expectations and the best way to achieve those goals.
This item was featured in the most recent Jinfo Newsletter. The Jinfo Newsletter brings you updates on Jinfo's research, latest resources and tips. If you're not yet receiving it, register here (free).
About this article
Blog post title: Research update - bridging the gap between buyers and suppliers
What's new at Jinfo?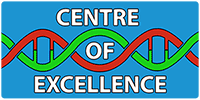 Latest in this Focus: Get started adapting the model to your environment with step-by-step guidance on practical activities for strategic planning. Define your own future where information is a strategic asset to your organisation.
---
What clients say about Centre of Excellence:
"My colleagues and I used your Known Fors activity, and we now have a vision as to who we are going to be. We already achieved ROI... a sincere thanks!" Director of Research and Information Services, international law firm
---
A Jinfo Subscription gets you access to activity-based content to move your projects forward, plus dynamic peer group discussions on meaty topics.
Benefit from our research
Our proven processes, resources and guidance will help your team make the shift from transaction centre to strategic asset.
---
Designed around the most common challenges and pain points for time- and resource-strapped information teams
Optimise your operations
Holistic content portfolio management
Future-proof your information service
Executive-ready communications
---
A tailored overview of our research and active discussion with your Jinfo analyst.
---
Measure your starting point to articulate your strengths and set priorities for future improvements. Assessments gauge risk, capacity, value and more.
---
Read case studies, and start the conversation:
Connect your team with the practical tools, original research and expertise to build and support information strategy in your organisation.
A Jinfo Subscription gives access to all Content (articles, reports, webinars) and Community.