Newsletter No. 563
« Previous Newsletter
Next Newsletter »
---
Newsletter 563

25th March
---

One of the unique ways Jinfo serves the information industry is as a bridge between buyers and suppliers of information products and services on goals, requirements and limitations.
Complete our Jinfo Survey on "Empowering end-users of information products" and you'll be part of a timely example of how we play this role.
As I reviewed early results, I found one overwhelming comment about what buyers want from suppliers:
"Quit contacting end-users directly; go through the information team."
When I shared this titbit of information with a supplier we often work with, they were baffled, and asked:
"How are we supposed to help users understand what they can do with the product?"
This difference of perspective is a perfect example of where we need to foster closer partnership – real partnership – between buyers and suppliers.
In April, we are running a Community session entitled, Negotiation clinic - role-play and Q&A, offering practical examples of the kinds of concerns that can come up in contract negotiation and how to cope with them.
Jinfo's Community sessions are another unique way that we bridge the gaps between buyers and suppliers. Their real-time dialogue is a low-risk, direct way for each side to hear about the other's challenges, perspectives and goals.
Information professionals and suppliers all want the same outcome:
A thriving information economy
End-users who turn to high-quality information products
Stakeholders who are ready to invest in information.
Jinfo creates the bridge between differing expectations and the best way to achieve those goals.
Robin Neidorf
Director of Research and Head of Consulting
---
Ready to become a more strategic portfolio manager?
Start with our self-assessment worksheet to:
Prioritise your goals * identify strengths * consider your timeline for improvements
Download the self-assessment worksheet now »
---
What's New at Jinfo
---
Subscription Tip: Jinfo's Content includes many worksheets and activities. Share your notes with your account manager, and we'll provide feedback and suggestions for you to continue your work. The articles in our Focus on Value Chain are a thought-provoking starting point.
---

"I just wanted to pass on my thanks to you and your colleagues for a really inspiring and useful session; my first Jinfo Community session!...Once again, thank you so much for a really great session, I look forward to attending and contributing to others in the future."
Client Development Manager, global law firm
More testimonials
About Jinfo
Please forward this email to colleagues and friends, and encourage them to sign up for free. Follow Jinfo on Twitter, Facebook or LinkedIn. Send your feedback, comments and suggestions using our Contact Form, and we'd love it if you could provide a Testimonial.
The Jinfo Newsletter (ISSN 1460-7239) is published by Jinfo Limited. Whilst all reasonable care has been taken to ensure the accuracy of the publication, the publishers cannot accept responsibility for any errors or omissions. Product names used in Jinfo are for identification purposes only, and may be trademarks of their respective owners. Jinfo disclaims any and all rights in those marks. All rights reserved.
Jinfo Limited is registered in England and Wales. Registered Number: 3754481. Registered Office: Lynch Farm, The Lynch, Kensworth, Beds, LU6 3QZ.
Copyright Jinfo Limited 1997-2021
---
« Previous Newsletter
Next Newsletter »
About this Newsletter
Publication Date: 25th March 2021
Keep up-to-date with the latest from Jinfo Research by email twice-monthly.
Latest: No.564 8th April
What's new at Jinfo?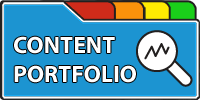 Improve your negotiation position, measure performance of your portfolio of external content, and communicate more effectively with stakeholders.
---
A Jinfo Subscription gets you access to activity-based content to move your projects forward, plus dynamic peer group discussions on meaty topics.