Newsletter No. 564
« Previous Newsletter
---
Newsletter 564

8th April
---

How would you assemble your "dream team" for strategic content portfolio management?
Alongside your colleagues, and regardless of your priorities (see our self-assessment worksheet), your team should also consist of external members, both formal and informal.
If you cultivate an external "dream team" you will get:
Fresh ideas and input for different ways of looking at a problem
A sounding board for vendor relationship management and stakeholder engagement
Direction of what "best practice" might mean in your organisation.
We can be both a facilitator for, and part of, your team:
Jinfo Community - industry dream team
Participants in the recent Community session on "Usage data in contract negotiations" formed an industry-wide dream team, and came away with new ideas and insights into planning, managing and negotiating contracts for third-party information. See the anonymised report of our robust discussion.
You can join the dream team in April's Negotiation clinic - role-play and Q&A, which is included in your Jinfo Subscription.
Jinfo Consulting - upskill and strengthen
We recently created a series of tailored workshops on best practices, supplier relationship management, and developing scorecards for one of our consulting customers.
Through these workshops, this particular team achieved these goals:
Level-setting skills across the team
Establishing shared frameworks for portfolio and relationship management
Comparing their practices to industry standards and trends.
We can do the same for your internal team, if you contact us about Consulting on Content Portfolio.
Let us help you imagine, build and cultivate your dream team. If you're responsible for content licensing, make Jinfo part of your team.
Robin Neidorf
Director of Research and Head of Consulting
---
Early results on the Jinfo Survey on empowering end-users:


"Our [content portfolio] briefing updated our knowledge of best practice – documenting our product evaluations properly, working with end-users to help them understand the difference between licensing and purchasing, and establishing consistent processes across the team. The reminder to re-invest in the basics is so helpful, especially from an external party."
Global administrator of information contracts, consulting firm
More testimonials
About Jinfo
Please forward this email to colleagues and friends, and encourage them to sign up for free. Follow Jinfo on Twitter, Facebook or LinkedIn. Send your feedback, comments and suggestions using our Contact Form, and we'd love it if you could provide a Testimonial.
The Jinfo Newsletter (ISSN 1460-7239) is published by Jinfo Limited. Whilst all reasonable care has been taken to ensure the accuracy of the publication, the publishers cannot accept responsibility for any errors or omissions. Product names used in Jinfo are for identification purposes only, and may be trademarks of their respective owners. Jinfo disclaims any and all rights in those marks. All rights reserved.
Jinfo Limited is registered in England and Wales. Registered Number: 3754481. Registered Office: Lynch Farm, The Lynch, Kensworth, Beds, LU6 3QZ.
Copyright Jinfo Limited 1997-2021
---
« Previous Newsletter
About this Newsletter
Publication Date: 8th April 2021
Keep up-to-date with the latest from Jinfo Research by email twice-monthly.
Latest: No.564 8th April
What's new at Jinfo?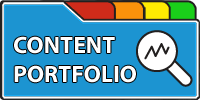 Improve your negotiation position, measure performance of your portfolio of external content, and communicate more effectively with stakeholders.
---
A Jinfo Subscription gets you access to activity-based content to move your projects forward, plus dynamic peer group discussions on meaty topics.