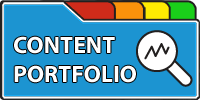 What you can achieve with Jinfo's Consulting on Content Portfolio:
Alignment of your portfolio with your organisation's goals and values – and mechanisms for measuring success
Stronger negotiating positions
Clearer communications and partnership with stakeholders and budget holders
Improved partnership with procurement specialists.
Your portfolio of information products and services is more than a collection of contracts. It is an investment in driving and enabling key business activities.
With Consulting on Content Portfolio, shift your thinking, reporting and contract negotiations towards a strategic, holistic view driven by value to your organisation's goals.
How it works
Jinfo will design a tailored consulting project for you, including:
Your confidential online learning environment with hand-selected activities, guidance and templates
A schedule of facilitated online team sessions
Analyst feedback on your portfolio management strategy document, tools and templates
Final written recommendations for priorities, next steps and further support.
Enquire now
Recent and current Consulting on Content Portfolio projects:
Development of negotiation strategy for a challenging renewal
Scorecard crafting to compare products in a category
Modeling of value-driven portfolio management
Skills- and team-development workshops for content licensing team.
Start your success story today when you complete the enquiry form
Benefits of Jinfo Consulting
Accountability: There's nothing like a deadline to ensure you make time for a well-defined activity
Fine-tuned guidance: During and after your assessment, you'll have discussion, coaching and feedback specific to your needs and environment
Industry-wide perspective: Your analyst brings insights we've gained through all the other information teams we've worked with.
Jinfo's Consulting on Content Portfolio enhances the resources available in the Focus on Content Portfolio.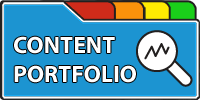 Enquire now

"Without your insights, encouragement, and asking the difficult questions, we would not be where we are today. You encouraged us to be creative, stretch our expectations, and let go of 'old' thinking and doing."
Enquire
"I'm Stephen Phillips, Senior analyst for Jinfo.
Contact me to review your priorities for your content portfolio analysis."
Stephen Phillips
stephen.phillips@jinfo.com
---
Privacy policy and terms of use
(Opens in a new window)