FreePint Feedback - How to Approach Current Awareness?
Jinfo Blog
Monday, 1st December 2014
Abstract
Robin Neidorf on how FreePint consulting services can be applied to aiding firms with their approach to current awareness.
Item

Some consulting projects require a minimal amount of time to talk through internal challenges, get some perspective and learn about similar institutions. A recent consulting call initiated by a customer's question on how to address the internal need for current awareness is a perfect example of this kind of efficiency:
One-Hour Consultation Call on Current Awareness Approaches
A FreePint Subscriber contacted me to discuss the challenges her organisation is facing with regard to meeting the diverse needs of a large number of user groups with regard to current awareness.

The organisation currently uses a mix of newsletters generated via its main premium news provider, web-based alerts, an in-house developed "awareness" system, and has also been asked to look at commercially available technologies like Attensa to pull together a range of resources.

Naturally, the information centre would prefer to consolidate and standardise an approach, but the information staff are encountering cultural barriers to change.

I met by telephone with the head of information and her deputy for an hour, to discuss their progress, their organisational requirements, internal politics and timeline. I was able to validate their experience and compare it to experiences in similar organisations FreePint has worked with.

At the conclusion of the call, I sent the customer a summary of discussion points and suggested next steps. I also reached out to contacts at those similar organisations to make introductions. The customer now has the additional benefit of peer-to-peer dialogue around a common challenge.

Best of all, the customer has only used a single hour of the six allotted per year with their FreePint Subscription at the Consulting level.
About this article
Blog post title: FreePint Feedback - How to Approach Current Awareness?

Related articles:

Related Blog items:
What's new at Jinfo?
Jinfo Overview - July 2021
View on YouTube
---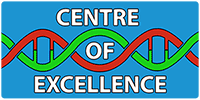 Latest in this Focus: Get started adapting the model to your environment with step-by-step guidance on practical activities for strategic planning. Define your own future where information is a strategic asset to your organisation.
---
What clients say about Centre of Excellence:
"My colleagues and I used your Known Fors activity, and we now have a vision as to who we are going to be. We already achieved ROI... a sincere thanks!" Director of Research and Information Services, international law firm
---
A Jinfo Subscription gets you access to activity-based content to move your projects forward, plus dynamic peer group discussions on meaty topics.
Benefit from our research
Our proven processes, resources and guidance will help your team make the shift from transaction centre to strategic asset.
---
Designed around the most common challenges and pain points for time- and resource-strapped information teams
Optimise your operations
Holistic content portfolio management
Future-proof your information service
Executive-ready communications
---
A tailored overview of our research and active discussion with your Jinfo analyst.
---
Measure your starting point to articulate your strengths and set priorities for future improvements. Assessments gauge risk, capacity, value and more.
---
Read case studies, and start the conversation:
Connect your team with the practical tools, original research and expertise to build and support information strategy in your organisation.
A Jinfo Subscription gives access to all Content (articles, reports, webinars) and Community.