Factiva Listens to its Customers
Jinfo Blog
Tuesday, 23rd December 2014
By Andrew Grave
Abstract
Andrew Grave highlights the new Query Genius function, one of several enhancements to news aggregation service Factiva that he discovered during his recent product review. What makes this enhancement particularly noteworthy is that it is aimed at information professionals and not end users.
Item

2013 was a challenging year for Factiva. A bold attempt to bundle Factiva alongside other Dow Jones products under a single-platform, single-price approach called DJX failed as corporate clients started to spurn Factiva in favour of its competitors. Institutional revenues fell and instigator and CEO Lex Fenwick left the company in January 2014. He was replaced by interim and now permanent CEO William Lewis.
One positive to come from this situation has been a renewed focus on the company listening to its customers.
Listening to Customers
Over its 15-year history a lot of Factiva's efforts have been focused on evolving the product to meet the needs of the growing end user market whilst still serving the needs of information professionals.
Seasoned information professionals certainly appreciated that popular field tags (such as hlp for headline or lead paragraph) have continued unaltered but this functionality has looked out of kilter with the modern look the rest of the product possesses.
Key Enhancements
When conducting my review of Factiva I was very interested to see that the company has now turned some of its attention to the Search Builder interface, the key tool for information professionals.
The key enhancement here is a really useful function called Query Genius. It assists in several ways by:
Displaying a list of field tags at appropriate times. The user can then select the term required from the list.
Flagging up a warning if the search terms used are invalid.
Deploys colour. It offers the option to toggle between a light or dark search background. With both backgrounds, the text and codes are also given a range of colours to clarify what is entered.
These enhancements can be seen in Figure 1.

Figure 1: Query Genius, with a dark background selected
Query Genius can be toggled on or off. In beta now, it will go live early 2015.
Factiva Back on Track
Query Genius was one of several improvements I found on my review of Factiva. During my review, I was also able to speak to Factiva's senior staff and to hear of their plans for the product both in terms of its functionality and its content.
Factiva has always been an important resource. It is reassuring to see it back on track and great to see it investing in functionality aimed at information professionals.
Comprehensive Review of Factiva Now Available
Read the full review of Factiva to see Andrew's in-depth insights into sources, technology and value.
This Blog Item is part of the FreePint Topic Series: News, and Beyond.
About this article
Blog post title: Factiva Listens to its Customers

Related articles:

Related reports:
What's new at Jinfo?
Jinfo Overview - July 2021
View on YouTube
---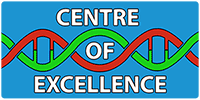 Latest in this Focus: Get started adapting the model to your environment with step-by-step guidance on practical activities for strategic planning. Define your own future where information is a strategic asset to your organisation.
---
What clients say about Centre of Excellence:
"My colleagues and I used your Known Fors activity, and we now have a vision as to who we are going to be. We already achieved ROI... a sincere thanks!" Director of Research and Information Services, international law firm
---
A Jinfo Subscription gets you access to activity-based content to move your projects forward, plus dynamic peer group discussions on meaty topics.
Benefit from our research
Our proven processes, resources and guidance will help your team make the shift from transaction centre to strategic asset.
---
Designed around the most common challenges and pain points for time- and resource-strapped information teams
Optimise your operations
Holistic content portfolio management
Future-proof your information service
Executive-ready communications
---
A tailored overview of our research and active discussion with your Jinfo analyst.
---
Measure your starting point to articulate your strengths and set priorities for future improvements. Assessments gauge risk, capacity, value and more.
---
Read case studies, and start the conversation:
Connect your team with the practical tools, original research and expertise to build and support information strategy in your organisation.
A Jinfo Subscription gives access to all Content (articles, reports, webinars) and Community.