Content department's picks for July
Jinfo Blog
Friday, 28th July 2017
Abstract
Jinfo's head of content, Catherine Dhanjal, highlights a must-read article, report and webinar from July.
Item
One of the most enjoyable parts of my role as Head of Content at Jinfo is looking back over the month's publishing and getting a new wave of excitement about what we've made available to our Subscribers. This blog post gives me an opportunity to share that excitement, as well as to pick out some items you may have missed.
Our Content is driven by our research, customer comments and queries, as well as insights from attendance at conferences and events.
Article: It's always particularly satisfying to publish a piece we know will be immediately useful to many readers. In "Untangling the terminology of content aggregation", Andrew Lucas looks at some of the key markers which distinguish the key players from each other. Having worked in management positions for premium news providers including Dow Jones and Thomson Reuters, he's well placed to understand the changing landscape and to give his perspective on the new options available to information professionals planning their current awareness and research services.

The article also provides a good introduction to Jinfo's current research project, which is delving into the confused and confusing vendor landscape of products, platforms and tools that can be applied to "current awareness" and related fields.


Report: I'm very excited about our groundbreaking benchmarking research into information centres. Our Subscriber base comprises some of the very best information centres around the world along with many others who constantly seek to improve their service provision and become more strategic. Over 100 hours of work went into our Year One research, the analysis of which is now available to Subscribers in a PDF report, "Benchmark information services - optimise your structure". Plus, for the first time, we've also shared the underlying data on which we based our analyses.


Webinar: Our regular programme of webinars offers superb at-your-desk, at-your-convenience learning and an alternative way to absorb information or get up to speed on an issue. These 60-minute sessions are available live or to view post-session at your leisure.

We also run regular articles to capture the key learning points from the webinars for those who prefer a written approach; the associated article will always appear below the webinar listing as a "related Subscription article". The July session focused on "Maximising the strengths and minimising the weaknesses of organisational structure" and if you can't view the recording on a computer, why not try listening to the audio when travelling.
Next steps
Keep an eye on our "What's new" section to see the most recent articles, reports and blogs in one dashboard, together with upcoming webinar and Community session listings
Get a sense of what other readers find of interest by checking out the trending articles and blog items
Get a window into what's upcoming with our monthly "Forthcoming in Jinfo" PDF - great for physical noticeboards or sharing on your intranet.
About this article
Blog post title: Content department's picks for July

Related articles:

Related reports:
What's new at Jinfo?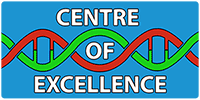 Latest in this Focus: Get started adapting the model to your environment with step-by-step guidance on practical activities for strategic planning. Define your own future where information is a strategic asset to your organisation.
---
What clients say about Centre of Excellence:
"My colleagues and I used your Known Fors activity, and we now have a vision as to who we are going to be. We already achieved ROI... a sincere thanks!" Director of Research and Information Services, international law firm
---
A Jinfo Subscription gets you access to activity-based content to move your projects forward, plus dynamic peer group discussions on meaty topics.
Benefit from our research
Our proven processes, resources and guidance will help your team make the shift from transaction centre to strategic asset.
---
Designed around the most common challenges and pain points for time- and resource-strapped information teams
Optimise your operations
Holistic content portfolio management
Future-proof your information service
Executive-ready communications
---
A tailored overview of our research and active discussion with your Jinfo analyst.
---
Measure your starting point to articulate your strengths and set priorities for future improvements. Assessments gauge risk, capacity, value and more.
---
Read case studies, and start the conversation:
Connect your team with the practical tools, original research and expertise to build and support information strategy in your organisation.
A Jinfo Subscription gives access to all Content (articles, reports, webinars) and Community.