AI and analytics in pharma and life sciences
Jinfo Blog
Wednesday, 3rd January 2018
Abstract
We look at how are pharma and life science companies using machine learning, artificial intelligence and data analytics - and which are the vendors to watch.
Item
Keeping up to date with new tools and vendors in the artificial intelligence (AI) and data analytics space can seem daunting; it's an ever-changing mix and it's hard to know which up-and-coming vendors are worth watching.
The pharmaceutical and life sciences industry is certainly one where these technologies can have a huge impact on R&D as well as on areas such as medical procedures and diagnosis. So we were keen to commission an article tackling this topic and looking at how some of the billions of pounds invested by pharmaceutical companies are now being devoted to projects involving AI.
Pharma in top sectors for AI use
Author Jeanette Eldridge has deep experience of research in the healthcare, pharmaceutical and life science sectors, supporting researchers in areas such as drug-hunting projects, patent and literature reviews, through experience at organisations including AstraZeneca and Knoll Pharmaceuticals.
In "New developments for pharma in AI and data analytics", she highlights why "machine-learning partnerships and analytics applications in the pharmaceutical industry, as well as in the wider healthcare and life sciences sectors, present one of the fastest-growing areas in artificial intelligence".
Plethora of partnerships
Jeanette explains that it's not just the newer entrants making an impact. Established "big data" tools such as IBM Watson are evolving and developing new uses in AI and pharma.
Then there are newer market entrants such as BenevolentAI where insights from data scientists are fed back into the system to improve accuracy in areas such as novel entity recognition.
Finally, pharmaceutical companies are creating projects using in-house skills or in collaboration with external entities such as cancer research centres.
Jinfo Subscribers can log in now to read the full article, "New developments for pharma in AI and data analytics".
About this article

Related articles:

Related Blog items:

Related reports:
What's new at Jinfo?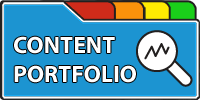 Improve your negotiation position, measure performance of your portfolio of external content, and communicate more effectively with stakeholders.
---
A Jinfo Subscription gets you access to activity-based content to move your projects forward, plus dynamic peer group discussions on meaty topics.
Benefit from our research
Our proven processes, resources and guidance will help your team make the shift from transaction centre to strategic asset.
---
Designed around the most common challenges and pain points for time- and resource-strapped information teams
Optimise your operations
Holistic content portfolio management
Future-proof your information service
Executive-ready communications
---
A tailored overview of our research and active discussion with your Jinfo analyst.
---
Measure your starting point to articulate your strengths and set priorities for future improvements. Assessments gauge risk, capacity, value and more.
---
Read case studies, and start the conversation:
Connect your team with the practical tools, original research and expertise to build and support information strategy in your organisation.
A Jinfo Subscription gives access to all Content (articles, reports, webinars) and Community.