Insight 3 from Research Focus - leverage soft skills and learn use-cases
Jinfo Blog
Friday, 2nd February 2018
Abstract
In the third and final insight from the Research Focus, "Stake your claim in the success of data analytics", Jinfo's director of research, Robin Neidorf, examines why skills such as resilience and influencing power are as important as mastering the art of the use-case.
Item
Insight 3 for the Research Focus, "Stake your claim in the success of data analytics", is this:
Your information team needs two key ingredients to guarantee its relevance and value in the world of data analytics:
Expertise on use-cases
Cultivation of the soft skills associated with influence and resilience.
The change we are undergoing in information work is as dramatic as the previous shift from print to digital. Staking your claim in the future requires holistic thinking, adaptability and creativity.
Learn more about the practical - yet ambitious - steps you need to take
Access the "Insights and Actions" report to find out how to navigate the changing landscape of information work and the traits and skills you need to ensure you're sought-after partners in data analytics projects.
One of the most common questions we at Jinfo hear from information managers about the world of analytics is this: "Where do we start?" The details of your plan will depend on your overall environment, but investing in expertise on use-cases and cultivating soft skills will guarantee you a place at the table.
Our number 1 action is to take to guarantee your relevance and actions in data analytics is to take the time to assess your structure and strengths. Learn about number 2 and 3 actions in the Insights and Actions report... as well as a thematic index to the articles, reports, webinars and Community sessions that make up this important project.
Get our "Insights and Actions" report for more detail:
About this article
Blog post title: Insight 3 from Research Focus - leverage soft skills and learn use-cases

Related Blog items:
What's new at Jinfo?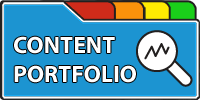 Improve your negotiation position, measure performance of your portfolio of external content, and communicate more effectively with stakeholders.
---
A Jinfo Subscription gets you access to activity-based content to move your projects forward, plus dynamic peer group discussions on meaty topics.
Benefit from our research
Our proven processes, resources and guidance will help your team make the shift from transaction centre to strategic asset.
---
Designed around the most common challenges and pain points for time- and resource-strapped information teams
Optimise your operations
Holistic content portfolio management
Future-proof your information service
Executive-ready communications
---
A tailored overview of our research and active discussion with your Jinfo analyst.
---
Measure your starting point to articulate your strengths and set priorities for future improvements. Assessments gauge risk, capacity, value and more.
---
Read case studies, and start the conversation:
Connect your team with the practical tools, original research and expertise to build and support information strategy in your organisation.
A Jinfo Subscription gives access to all Content (articles, reports, webinars) and Community.