ConTech 2018 - a new conference on AI, data science & tech
Jinfo Blog
Tuesday, 4th September 2018
By Clive Snell
Abstract
Clive Snell gives an insight into the speakers and key themes for ConTech 2018, a new event focusing on data science, AI and emerging technologies, taking place in London in November.
Item
It's really exciting to be working on ConTech 2018, a new event for information and content people who want to understand how moving towards data-driven content will impact their businesses, operations and the content they create and deliver. It takes place in London, in November.
From a business perspective, the event is about understanding the opportunity and how to take the first steps towards a more data-driven business model and strategy. If you are a content practitioner, the event is about how to migrate towards data-driven publishing - whether that is in creating content, managing content or distributing content.
There is also another audience, which is those in the data science community who have begun to specialise in the content area, but I think what makes the event unique is that it focuses on data science and AI opportunities, tools and techniques through the lens of those working in content.
Emerging technologies
The conference programme is almost complete, with the final keynote session to be unveiled in the next few days. Delegates will hear from a range of experts focusing on the world of content and how it is being transformed through data science, AI and other emerging technologies, looking at where we are now and where the future is taking us.
The programme features an attractive line-up of thought-provoking speakers. To see who they are and what their sessions are about, please visit the website: www.contechlive.com. Speakers including Google, Twipe, Elsevier, UK Government Digital Services and Wiley will join us on the 29-30 November, at Chelsea Harbour Hotel, London.
We recently announced our data-driven product demos, which are now starting to take shape. These interactive sessions are an exceptional opportunity to look at the very latest products impacting on the world of content.
ConTech 2018 is the only conference focusing on how these changes affect content and, as such, the interest continues to run high with the global delegate list growing daily.
Data science
We have also just announced a significant collaboration with DataBeers. DataBeers is a global not-for-profit initiative (currently in 18 cities) that brings together data scientists and data enthusiasts from industry, government, academia and the arts to knowledge-share. DataBeers London has been going for three years, with quarterly events exceeding 300 people and hosted by Facebook, British Library, Dataiku, City University, Jones Knowles Ritchie, IBM, Zopa and Twitter.
The next DataBeers London event will be taking place from 6.30pm on 29th November, the closing event for day 1 of ConTech 2018. All delegates that attend ConTech 2018 will be invited to attend the DataBeers event.
Book your place
ConTech 2018's confirmed delegates so far include a wide range of content and information professionals from around the world: content heads, strategists and managers; CTOs, systems architects, data scientists and platform technologists; publishers, senior librarians, information and engagement specialists. Founders, business leaders, communications and marketing experts are also represented.
ConTech 2018 takes place from 29-30 November in London. www.contechlive.com
About this article
Blog post title: ConTech 2018 - a new conference on AI, data science & tech

Related articles:

Related Blog items:
What's new at Jinfo?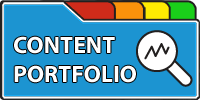 Improve your negotiation position, measure performance of your portfolio of external content, and communicate more effectively with stakeholders.
---
A Jinfo Subscription gets you access to activity-based content to move your projects forward, plus dynamic peer group discussions on meaty topics.
Benefit from our research
Our proven processes, resources and guidance will help your team make the shift from transaction centre to strategic asset.
---
Designed around the most common challenges and pain points for time- and resource-strapped information teams
Optimise your operations
Holistic content portfolio management
Future-proof your information service
Executive-ready communications
---
A tailored overview of our research and active discussion with your Jinfo analyst.
---
Measure your starting point to articulate your strengths and set priorities for future improvements. Assessments gauge risk, capacity, value and more.
---
Read case studies, and start the conversation:
Connect your team with the practical tools, original research and expertise to build and support information strategy in your organisation.
A Jinfo Subscription gives access to all Content (articles, reports, webinars) and Community.