My Favourite Tipples from a patent and health information specialist
Jinfo Blog
Thursday, 22nd November 2018
Abstract
My Favourite Tipples are shared by Jeanette Eldridge, a health sciences and patent information specialist. She shares some of her go-to resources in the field of patents, health and medicine.
Item
As someone who has recent experience working as a librarian in support of systematic review searches, as well as a past role as a patent information specialist, I can see parallels across the two areas in relation to information retrieval techniques. In particular, both require a similar level of depth and rigour in developing and producing comprehensive and reproducible searches, as well as identification of high-quality resources to support these activities.
Here are a few resources that can be of service in both patent searching and information retrieval for systematic reviews.
For fun:
I've been a long-time subscriber to the "Which?" magazine produced by the Consumers' Association, a UK-registered charity. I'm a fan of their online resources for comparing and contrasting similar products on a variety of criteria before I buy, as well as their highlighting of important issues or campaigns, such as asking for more transparency about how personal and activity data is collected, used and shared.
A recent Jinfo article I found particularly interesting:
As I am returning to patent information after some years in different information professional roles, I appreciated the recent Jinfo report, "Market landscape - patent products", and its links to other recent individual product reports. It has given me an insight into some new players in the area, as well as reminding me of some of the leaders already on the market!
Contribute your "My Favourite Tipples"
Would you like to share your "My Favourite Tipples" with the Jinfo audience? For contributor guidelines email catherine.dhanjal@jinfo.com or visit the Publish with Jinfo page.
About this article
Blog post title: My Favourite Tipples from a patent and health information specialist

Related Blog items:

Related reports:
What's new at Jinfo?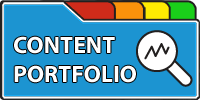 Improve your negotiation position, measure performance of your portfolio of external content, and communicate more effectively with stakeholders.
---
A Jinfo Subscription gets you access to activity-based content to move your projects forward, plus dynamic peer group discussions on meaty topics.
Benefit from our research
Our proven processes, resources and guidance will help your team make the shift from transaction centre to strategic asset.
---
Designed around the most common challenges and pain points for time- and resource-strapped information teams
Optimise your operations
Holistic content portfolio management
Future-proof your information service
Executive-ready communications
---
A tailored overview of our research and active discussion with your Jinfo analyst.
---
Measure your starting point to articulate your strengths and set priorities for future improvements. Assessments gauge risk, capacity, value and more.
---
Read case studies, and start the conversation:
Connect your team with the practical tools, original research and expertise to build and support information strategy in your organisation.
A Jinfo Subscription gives access to all Content (articles, reports, webinars) and Community.