Jinfo for information strategy
Jinfo Blog
Wednesday, 8th May 2019
Abstract
If you're responsible for information strategy, the active Research Focus, "Creating an Information Centre of Excellence", offers a wealth of resources, insights and tools.
Item
If you're responsible for information strategy, the active Research Focus, "Creating an Information Centre of Excellence", offers a wealth of resources, insights and tools.
The list below is a bonanza of practical insights recently added to the Jinfo Subscription. If you have an active subscription, sign in to view our resources to shape and refine your strategy. And if you don't yet have a subscription, you can see all the details on benefits and pricing.
Jinfo designs and creates subscription resources with a strong emphasis on the practical. Many of our articles and reports provide resources you can read and absorb in less than 10 minutes. You'll immediately be able to do something different with our resources. In addition, we develop our webinars and Community sessions so that your 60-minute investment results in actionable ideas you can put to work the same day.
Use Jinfo to dedicate time
We know that finding 60 minutes - or even 10 minutes - can be a challenge for time-strapped information teams. Customers come to Jinfo Consulting for tailored workshops and bespoke consulting projects that provide structure and accountability, with the help of a timeline to complete an exercise ahead of time when you know you're attending an online workshop about it in two days' time.
In fact, the external accountability is often cited by our consulting customers as a critical part of the value they get from working with us and our analysts. In the day-to-day pace of work, it's tempting to put off strategy work until the latest fire has been put out. But the danger of doing so is that there's always a new fire cropping up somewhere ... and before you know it, it's May.
If the list below excites you with possibilities, but you despair that finding a pocket of time, consider Jinfo Consulting as a valuable option.
In the past six months, we've worked on strategy with a number of information teams, all of whom have greater clarity, better relationships with stakeholders and a strategy-driven workplan today because of their decision to work with us. You can have the same results.
Our best, latest resources to support information strategy:
Articles:
Assessments and models:
Webinars:
Community sessions:
About this article
Blog post title: Jinfo for information strategy

Related Blog items:
What's new at Jinfo?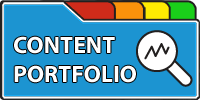 Improve your negotiation position, measure performance of your portfolio of external content, and communicate more effectively with stakeholders.
---
A Jinfo Subscription gets you access to activity-based content to move your projects forward, plus dynamic peer group discussions on meaty topics.
Benefit from our research
Our proven processes, resources and guidance will help your team make the shift from transaction centre to strategic asset.
---
Designed around the most common challenges and pain points for time- and resource-strapped information teams
Optimise your operations
Holistic content portfolio management
Future-proof your information service
Executive-ready communications
---
A tailored overview of our research and active discussion with your Jinfo analyst.
---
Measure your starting point to articulate your strengths and set priorities for future improvements. Assessments gauge risk, capacity, value and more.
---
Read case studies, and start the conversation:
Connect your team with the practical tools, original research and expertise to build and support information strategy in your organisation.
A Jinfo Subscription gives access to all Content (articles, reports, webinars) and Community.