Insight 1 from Research Focus - every service, every licence, every day
Jinfo Blog
Monday, 6th January 2020
Abstract
The first insight from our Research Focus "The Information Centre of Excellence - commercial, consultative, collaborative" looks at how you can ensure that every service, license and process you handle needs to support your journey towards an Information Centre of Excellence.
Item

An Information Centre of Excellence has three core components:
Setting information strategy
Enabling end-users to get the information they need
Delivering expert information services.
How these components are balanced will vary, based on your particular organisation's needs and culture.
What does not vary, however, is the way you need to plan, think and operate:
Every service, licence and process you handle needs to support your journey towards an Information Centre of Excellence.
That's the first insight of our Research Focus, "The Information Centre of Excellence - commercial, consultative, collaborative".
Nothing extraneous; nothing "we also do...". – and everything under your scrutiny to ensure it's actually delivering value and enabling progress towards your goals.
Here's what you can do:
Map your service against our model of an Information Centre of Excellence, using our Jinfo Model, so that you can better adapt and adopt ideas in this Research Focus to meet your specific needs.
If you're responsible for content licensing, you'll want to consider how the Centre of Excellence model might inform and improve your strategy for managing the portfolio. We have an article explaining how to review products and a report on creating a holistic view of the portfolio, through the lens of the Centre of Excellence model.
Consider what purpose-built tools for managing elements of your department's operations can do. If you're not spending time organising and managing data, you have time to analyse it against your strategy. Our reviews of HBR SpendConnect and RefTracker can give you ideas about what that looks like, even if they're not the exact tools you need.
Other Jinfo models will guide you to improved operations, sharpened strategy and gap analysis to close the gap between where you are today and where you want to be:
Work with Jinfo
Most teams find it difficult to analyse their own operations – we're all too close to the work we do. Get fresh perspective and knowledgeable guidance by bringing in Jinfo Consulting.
The newest available workshop, "Construct your roadmap to an Information Centre of Excellence", analyses your current operations and strategy, walks through several exercises to articulate YOUR interpretation of a Centre of Excellence, and then creates a roadmap to get you from here to there. Learn more and enquire.
About this article

Related articles:

Related Blog items:

Related reports:
What's new at Jinfo?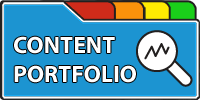 Improve your negotiation position, measure performance of your portfolio of external content, and communicate more effectively with stakeholders.
---
A Jinfo Subscription gets you access to activity-based content to move your projects forward, plus dynamic peer group discussions on meaty topics.
Benefit from our research
Our proven processes, resources and guidance will help your team make the shift from transaction centre to strategic asset.
---
Designed around the most common challenges and pain points for time- and resource-strapped information teams
Optimise your operations
Holistic content portfolio management
Future-proof your information service
Executive-ready communications
---
A tailored overview of our research and active discussion with your Jinfo analyst.
---
Measure your starting point to articulate your strengths and set priorities for future improvements. Assessments gauge risk, capacity, value and more.
---
Read case studies, and start the conversation:
Connect your team with the practical tools, original research and expertise to build and support information strategy in your organisation.
A Jinfo Subscription gives access to all Content (articles, reports, webinars) and Community.