Newsletter No. 610
« Previous Newsletter
Next Newsletter »
---
Newsletter 610

9th November 2023

Content purchasing spend has become an important focus for many organisations.
And with a few "critical" vendors accounting for the bulk of the content purchasing budget, it is getting harder to find opportunities.  
Most of us are familiar with terms like "nice to have" and "need to have" and their implications.
But, information managers need to shift their focus to ask their stakeholders "what do you need to know ... to find new clients? ... to mitigate risk? ... to make good decisions?".
In this month's Jinfo Community session "Content portfolio needs analysis" (16th November), Nick Collison of Couranto will discuss how needs analysis can underpin licensing negotiations, enhance the value of your supplier relationships, and reinforce your value with stakeholders.
In our latest recorded Webinar, "Licensing for GenAI: caveat emptor", we share wide-ranging insights into the legal considerations for licensing content for use with GenAI.
The speaker is Jeff Monassebian, an attorney with over 40 years of specialised expertise advising on licensing third party content and data. He covers the intellectual property rights and ownership of GenAI inputs and outputs, confidentiality, as well as the implications for privacy and Personally Identifiable Information (PII).
You can see clips from Jeff's Webinar on the Jinfo YouTube channel, and I encourage you to "like and subscribe".
Getting to what stakeholders need to know is critical if you want to be a trusted advisor.  Try to look beyond the content of capabilities of specific products to understand what information is needed and how it is used by your stakeholders to create value.
The Jinfo Focus on Value Chain and Focus on Stakeholder Engagement have many practical tips to help you discover the purpose and value of information and enable you to exercise your expertise.
Finally, I'm available for a 30-minute conversation about the value of a Jinfo Subscription and Jinfo Consulting.
---
Content portfolio needs analysis
16th November 2023
Jinfo Community
A needs analysis is a proven methodology to maximise value and right-size contracts to the needs of the organisation.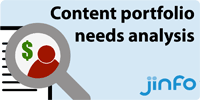 Our November 2023 Update looks at our next Community session "Content portfolio needs analysis" and our recent Jinfo webinar on the legal implications of licensing third party content for generative AI.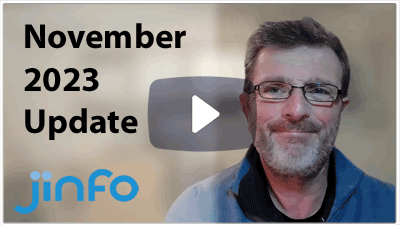 Access practical tools and peer-to-peer discussion to develop the information strategy in your organisation.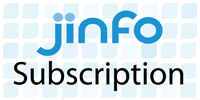 Make faster progress with guidance, structure and accountability. Jinfo offers cost-effective, tailored consulting in each of our Focus areas.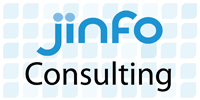 ---


"Everything Jinfo is doing right now is absolutely on point and so relevant for my needs."
Information leader, legal
More testimonials
---
About Jinfo
Follow Jinfo on LinkedIn, YouTube, Twitter and Facebook. Send your feedback, comments and suggestions using our Contact Form, and we'd love it if you could provide a Testimonial.
The Jinfo Newsletter (ISSN 1460-7239) is published by Jinfo Limited. Whilst all reasonable care has been taken to ensure the accuracy of the publication, the publishers cannot accept responsibility for any errors or omissions. Product names used in Jinfo are for identification purposes only, and may be trademarks of their respective owners. Jinfo disclaims any and all rights in those marks. All rights reserved.
Jinfo Limited is registered in England and Wales. Registered Number: 3754481. Registered Office: Lynch Farm, The Lynch, Kensworth, Beds, LU6 3QZ.
Copyright Jinfo Limited 1997-2023
---
« Previous Newsletter
Next Newsletter »
About this Newsletter
Publication Date: 9th November 2023
Keep up-to-date with the latest from Jinfo Research by email twice-monthly.
Latest: No.611 7th December
What's new at Jinfo?
Pivoting to meet the GenAI challenge
Community session
13th December 2023
---
Empower your stakeholders
Blog posting
5th December 2023
---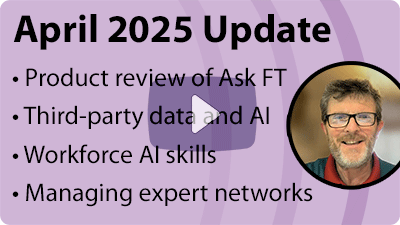 Jinfo December 2023 Update
YouTube video
7th December 2023