Newsletter No. 609
« Previous Newsletter
Next Newsletter »
---
Newsletter 609

5th October 2023

The value of information professionals
I was reflecting on a recent interview with Jack Kokko, CEO of Alphasense.  In a couple of sentences he clearly articulated the value of information professionals to the modern organisation:
'My mantra is "every company's enterprise value is the cumulative sum of the decisions that it makes." We help our clients succeed and compete more effectively by having the right information fueling their strategy. They make better, quicker, and more confident decisions at every turn, and those decisions accumulate and turn into business success'
We have always promoted this view, with Jinfo's Focus on Value Chain materials having successfully helped many clients align their value proposition with their organisations' strategy.  
How do you licence content for this generative AI? What are the implications? 
If you are struggling with suppliers and their contracts which are no longer fit for purpose, then register for our Community session "Legal implications of licensing third party content for GenAI" (24th October)
We'll discuss the challenges and pitfalls with an attorney who has 40 years experience of specialised expertise in licensing third party content and data. You'll also receive a copy of his detailed briefing note, containing top tips on this tricky issue.
Managing the talent pipeline and succession
As organisational hierarchies have become flatter, the gap between the information leaders and their teams has steadily grown.  Succession planning is a difficult but vital activity to nurture skills and know-how for future leaders.
Read our new report 'Managing your talent pipeline: Knowledge and Succession', which comes off the back of our recent Community session on the topic.
Setting aside concerns that you might be working your way out of your role, investment in the next generation is vital to ensure information management remains a core competency of the organisation.
Socials
Do follow Jinfo's latest updates on LinkedIn and YouTube, where we're posting snippets from our discussions with suppliers and experts.
Please remember to like, follow and subscribe, to receive these updates as soon as they are available.
Finally, I'm always available for a conversation about the benefits of a Jinfo Subscription and Jinfo Consulting.
---
---
---
Our October 2023 Update looks at the legal implications of licensing third party content for generative AI, our new webinar on the AI enhancements to Northern Light's Singlepoint product, and our Jinfo Report, "Managing your talent pipeline: Knowledge and Succession".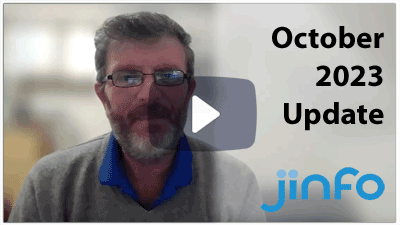 ---
Connect your team with the practical tools, original research and expertise to build and support information strategy in your organisation.
Unique and practical research-based insights and peer-to-peer discussion not available anywhere else.
A Jinfo Subscription gives two users at your organisation access to Content and Community for one year.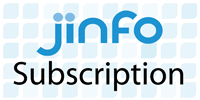 ---


"I really appreciate all your work, it has really enabled me to step up and be confident in my new role."
Information leader, financial services
More testimonials
---
About Jinfo
Please forward this email to colleagues, and encourage them to sign up for free. Follow Jinfo on LinkedIn, YouTube, Twitter and Facebook. Send your feedback, comments and suggestions using our Contact Form, and we'd love it if you could provide a Testimonial.
The Jinfo Newsletter (ISSN 1460-7239) is published by Jinfo Limited. Whilst all reasonable care has been taken to ensure the accuracy of the publication, the publishers cannot accept responsibility for any errors or omissions. Product names used in Jinfo are for identification purposes only, and may be trademarks of their respective owners. Jinfo disclaims any and all rights in those marks. All rights reserved.
Jinfo Limited is registered in England and Wales. Registered Number: 3754481. Registered Office: Lynch Farm, The Lynch, Kensworth, Beds, LU6 3QZ.
Copyright Jinfo Limited 1997-2023
---
« Previous Newsletter
Next Newsletter »
About this Newsletter
Publication Date: 5th October 2023
Keep up-to-date with the latest from Jinfo Research by email twice-monthly.
Latest: No.611 7th December
What's new at Jinfo?
Pivoting to meet the GenAI challenge
Community session
13th December 2023
---
Empower your stakeholders
Blog posting
5th December 2023
---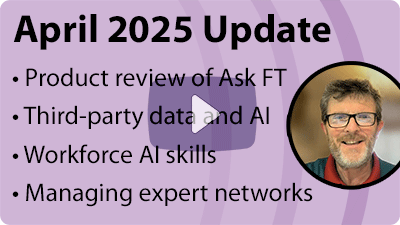 Jinfo December 2023 Update
YouTube video
7th December 2023