Product Review of LexisNexis Newsdesk
Jinfo Report
3rd March 2016
Abstract
Media monitoring and analytics tool LexisNexis Newsdesk is a powerful market intelligence product that was launched in April 2015 as a result of the LexisNexis acquisition of Moreover Technologies in October 2014.
This review:
Looks at how Moreover launched what was the first such tool to aggregate news and social media in one product, and summarises how, as LexisNexis Newsdesk, its "almost real-time" market intelligence capacity provides value to its audience.


Outlines the advantages of being owned by LexisNexis, an industry-leading information provider, and gives a detailed breakdown of type and range of content provided, from both traditional and social media. Includes coverage of countries and multiple language sources.


Puts the technology to the test and goes into depth on the three primary functions of Newsdesk: Search, Analyse and Share. Covers advanced search options, including newly-added feature LexisNexis SmartIndexing technology, that is applied to licensed content across all of the company's products.


Reveals which part of the analysis function provided our reviewer with the "wow factor".


Examines the extensive support and help offered.


Digs into pricing options, product investments for 2016 and how Newsdesk stands out from its competitors such as Meltwater, Factiva, Nexis, Digimind and Infomart, and describes what we consider to be some unique features.
Reviewed by Jan Knight
Content Access
Access to Jinfo articles and reports is a benefit of a Jinfo Subscription.
Does your organisation have a Jinfo Subscription?
"Yes, we subscribe"
Please sign in here so that we can check your access to this item:
"Not yet"
Gain access to this report with a Jinfo Subscription. It will help your organisation:
Save time and money
Re-invent information services
Define, measure and communicate information value
---
"Don't know"
Submit the Subscription Question form to find out if someone in your organisation already has a subscription or to discuss your questions or requirements.

Or use the 'Text Chat' button at the bottom-right of this page for immediate assistance.

Claire Laybats
Head of Commercial Development
claire.laybats@jinfo.com
About this report

Related articles:

Related reports:
What's new at Jinfo?
Jinfo Overview - August 2021
View on YouTube
---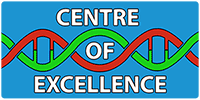 Latest in this Focus: Get started adapting the model to your environment with step-by-step guidance on practical activities for strategic planning. Define your own future where information is a strategic asset to your organisation.
---
What clients say about Centre of Excellence:
"Jinfo's Pillars of Service and Known Fors activities feed our overall mission and vision. Everything we do has to align with these, and if it doesn't, we ask the question, 'Why are we doing this?' We can communicate more effectively what we do and move away from the transactional view. Let me stress... there is a huge return on this work. It allows us to chart our own destiny." Director of Information Services, pharmaceutical industry
---
A Jinfo Subscription gets you access to activity-based content to move your projects forward, plus dynamic peer group discussions on meaty topics.