Jinfo benchmarking research 2018
Jinfo Report
5th July 2018
Abstract
As part of Jinfo's Research Focus, "Benchmark information roles - Jinfo models of excellence", we conducted a survey plus in-depth interviews to document how information expertise is applied in different organisations, regardless of the industry, size of the team, or presence of a formal information centre or equivalent. This year's research builds on our Year One benchmarking project.
This report includes:
Part 1: introduction
Overview
Methodology and goals
Dataset and sectors represented (finance, legal, manufacturing, pharma, professional services)
Primary concerns of information centres
Part 2: structure and department services
Reporting lines
Team services
Departmental management (centralised/decentralised/multiple locations/single location)
Staffing including percentage with credentials
Changes in staffing in last two years
Part 3: customers and adjacent services
How the information centre's customer base is defined
Distinctions in customer base by industry
Related services
Definitions of services provided
Part 4: strategy, value and vendors
Departmental strategy and age
How often strategy is reviewed
Measurement of staff time for key activities
Metrics collected (logins, training sessions delivered, etc.)
Budgets for content licensing
Budget funding, reviewing and changes
Contractual arrangements.
Content Access
Access to Jinfo articles and reports is a benefit of a Jinfo Subscription.
Does your organisation have a Jinfo Subscription?
"Yes, we subscribe"
Please sign in here so that we can check your access to this item:
"Not yet"
Gain access to this report with a Jinfo Subscription. It will help your organisation:
Save time and money
Re-invent information services
Define, measure and communicate information value
---
"Don't know"
Submit the Subscription Question form to find out if someone in your organisation already has a subscription or to discuss your questions or requirements.

Or use the 'Text Chat' button at the bottom-right of this page for immediate assistance.

Claire Laybats
Head of Commercial Development
claire.laybats@jinfo.com
About this report

Related articles:

Related reports:
What's new at Jinfo?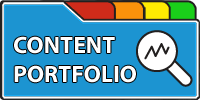 Improve your negotiation position, measure performance of your portfolio of external content, and communicate more effectively with stakeholders.
---
A Jinfo Subscription gets you access to activity-based content to move your projects forward, plus dynamic peer group discussions on meaty topics.