Subscription management
Category
Filter the list below:
Report
The evaluation of products and information sources is a core activity for information professionals. It involves assessing current and future needs of users, whether any gaps are being addressed and ensuring value is being delivered to the organisation. In a five-part series of articles, Jinfo...
Report
In this market landscape, we look at six of the more popular document delivery tools available. A brief description and explanation of key features of each service or research platform is outlined, with additional information on typical users, geographic scope, and pricing: Article Galaxy...
Report
With organisations consuming increasing amounts of data, it's becoming more difficult to manage it, especially for those businesses within the financial services market that need almost constant access to data. XPansion offers a solution to this problem in the form of its XMon platform, an...
Report
Download the deck and notes from our March Community session, "Commercial awareness for information professionals" led by Rebecca Brizi. This Community session discusses how to: Develop the right skills for commercial awareness Position the information department as a commercial...
Report
Every year since 2007, Jinfo has been surveying its customers about their preferences in relation to news aggregation services and current awareness. This year's survey results reveal how current awareness and intelligence systems are managed and deployed throughout the organisation. The survey...
Report
Jinfo has been conducting in-depth product reviews for over 15 years and during that time we've been able to devise a model to help us better evaluate information products. Find out how our model can make the product evaluation process easier for you by saving time and informing your work with...
Report
Reprints Desk's Article Galaxy is a Software as a Service platform that provides access to full-text scientific literature and is used by a range of people, from individuals carrying out research to universities and large enterprises. This review: Provides some background on Reprints...
Report
AREUSConnect from Iconitel is a globally accessible subscription and contract management web-based solution used by clients across a wide range of industries and Jinfo recently carried out a full product review. This review: Introduces AREUSConnect and the company and highlights the...
Report
Content purchasing professionals can sometimes lock horns with their colleagues in procurement. In this report we look at how to bring together the varying priorities and perspectives - as well as how to find areas for collaboration. We explore areas including cost vs value, risk management,...
Report
Onelog is a comprehensive resource management tool from ITS (Info Technology Supply Ltd) that we last visited in our mini review in 2015. It includes password management, subscription management, usage tracking and cost allocation in its modules. It competes with the likes of ResearchMonitor from...
What's new at Jinfo?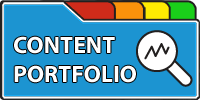 Improve your negotiation position, measure performance of your portfolio of external content, and communicate more effectively with stakeholders.
---
A Jinfo Subscription gets you access to activity-based content to move your projects forward, plus dynamic peer group discussions on meaty topics.