Research update - one step at a time towards developing scorecards
Jinfo Blog
Thursday, 20th May 2021
Abstract
Scorecards offer a powerful way to measure and compare products, vendors and portfolio value. Jinfo's Scorecards are just one of the offerings from our Focus on Content Portfolio. Find out how they can help you improve your value and visibility in your organisation.
Item
If you're responsible for content licensing, scorecards offer you a powerful method for measuring, comparing, and discussing the value of products and suppliers.
Step one in the process is, not surprisingly, setting goals and priorities. There's no better time to use your Jinfo Subscription to start with:
Then, whether you're feeling stuck, inspired or just plain curious, join your peers in the Community session on 25th May, Scorecards - how information teams are designing and using them.
As with everything else we do, scorecards are intended to help you become more strategic, influential, confident and agile, even as the pace of change accelerates, sometimes by the day.
But scorecards make up only one small part of our Focus on Content Portfolio, itself one of three Focus areas aimed at improving your value and visibility in your organisation. For assistance on how our Focus areas align with your unique needs, please contact us today.
This item was featured in the most recent Jinfo Newsletter. The Jinfo Newsletter brings you updates on Jinfo's research, latest resources and tips. If you're not yet receiving it, register here (free).
About this article
Blog post title: Research update - one step at a time towards developing scorecards
What's new at Jinfo?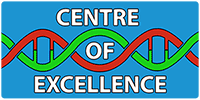 Latest in this Focus: Get started adapting the model to your environment with step-by-step guidance on practical activities for strategic planning. Define your own future where information is a strategic asset to your organisation.
---
What clients say about Centre of Excellence:
"My colleagues and I used your Known Fors activity, and we now have a vision as to who we are going to be. We already achieved ROI... a sincere thanks!" Director of Research and Information Services, international law firm
---
A Jinfo Subscription gets you access to activity-based content to move your projects forward, plus dynamic peer group discussions on meaty topics.
Benefit from our research
Our proven processes, resources and guidance will help your team make the shift from transaction centre to strategic asset.
---
Designed around the most common challenges and pain points for time- and resource-strapped information teams
Optimise your operations
Holistic content portfolio management
Future-proof your information service
Executive-ready communications
---
A tailored overview of our research and active discussion with your Jinfo analyst.
---
Measure your starting point to articulate your strengths and set priorities for future improvements. Assessments gauge risk, capacity, value and more.
---
Read case studies, and start the conversation:
Connect your team with the practical tools, original research and expertise to build and support information strategy in your organisation.
A Jinfo Subscription gives access to all Content (articles, reports, webinars) and Community.