Understanding the FreePint Subscription
Jinfo Blog
8th August 2012
Abstract
Get to know the newly redeveloped FreePint Subscription with brief video explanations of the features and benefits.
Item
From 1 July, we've rolled out a number of important changes to a newly consolidated FreePint Subscription.
I've had the pleasure of sharing these changes with current customers through personal tours of the FreePint site and subscription resources. The positive feedback on the new clarity and simplicity of the offering has been very welcome.
Get to know the elements of a FreePint Subscription and how we deliver value through these brief videos:
Current customers making the transition with us might also find this article on "What's changed in the FreePint Subscription?" of interest.
Request a personal tour
If you'd like a personal tour and the opportunity to ask questions, please email me at robin.neidorf@freepint.com.
Start your subscription
If you don't yet have a FreePint Subscription, start the process by completing our online form, "How can FreePint help?"
About this article
Blog post title: Understanding the FreePint Subscription

Related Blog items:
What's new at Jinfo?
Let's talk about managing up
20th April 2023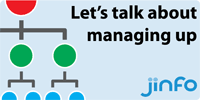 Community dates
---
[New] The Jinfo Subscription is back by popular demand!
---
"The goalposts keep moving..."
1st March 2023
Corporate belt-tightening continues and we are all being asked to do "more with less". But how practical is it to maintain service levels with diminishing resources? Before the straw breaks the proverbial camel's back, how do information leaders proactively manage stakeholders' expectations and resist the urge to "make do and mend" when budgets are tight?
Read on the Blog