Future-Proofing Your News Strategy
Jinfo Blog
Monday, 23rd March 2015
Abstract
The recent webinar "What We Learned About 'News, and Beyond'" shed light on three key findings from FreePint's recent Topic Series and research into news for research and current awareness. This blog item highlights those main findings and suggests some next steps for supporting strategic news planning through 2015.
Item
Did you miss our webinar, "What We Learned About 'News, and Beyond'"? We've summarised the three key findings, as well as our observations about how information managers are adapting in this article.
Find out more about the main findings:
Suppliers are putting up prices


Market fundamentals and our assumptions about sourcing news content have changed


Buying organisations are moving from asking "What?" to "Why?" about news content.
For each of our headlines, we provide commentary on how we see this change affecting both buyers and suppliers in the marketplace. We also share more detail on how we see information managers responding to these changes and offer a few practical questions to support your strategic planning through 2015, such as:
Can you document your supplier(s) product roadmap, including the shift in value the supplier is building into its vision?
Do you fully understand all the options available to you for sourcing and delivering news content in this changed world?
Which stakeholders in your organisation are ready to think harder about the "why" - the objectives of providing news content to workers, at any price point?
Subscribers can read, print and share the full article here.
About this article

Related articles:

Related Blog items:

Related reports:
What's new at Jinfo?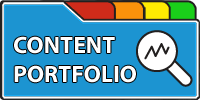 Improve your negotiation position, measure performance of your portfolio of external content, and communicate more effectively with stakeholders.
---
A Jinfo Subscription gets you access to activity-based content to move your projects forward, plus dynamic peer group discussions on meaty topics.
Benefit from our research
Our proven processes, resources and guidance will help your team make the shift from transaction centre to strategic asset.
---
Designed around the most common challenges and pain points for time- and resource-strapped information teams
Optimise your operations
Holistic content portfolio management
Future-proof your information service
Executive-ready communications
---
A tailored overview of our research and active discussion with your Jinfo analyst.
---
Measure your starting point to articulate your strengths and set priorities for future improvements. Assessments gauge risk, capacity, value and more.
---
Read case studies, and start the conversation:
Connect your team with the practical tools, original research and expertise to build and support information strategy in your organisation.
A Jinfo Subscription gives access to all Content (articles, reports, webinars) and Community.