Is it time to break up with a key supplier? Jinfo for content purchasing
Jinfo Blog
Wednesday, 8th January 2020
Abstract
If you need a strategy for working with that troublesome supplier, you're not alone. Jinfo for content purchasing provides guidance, real-world tips and peer group support for coping with difficult supplier relationships and creating a more strategic foundation for portfolio management.
Item
In many content portfolios, there is one vendor or product that sticks out as, well, problematic. Sometimes more than one.
The problems stem from a combination of unique content, useful features, combined with challenging commercial terms. In other words, "Our users need it, but the costs are killing us."
Here's what we know from researching the industry and working with a wide range of information licensing professionals:
There is always a way to reframe the discussion - with vendors and with stakeholders - on the basis of value and impact. And in the end, there is always an alternative, if necessary.
This was the topic of lively discussion with a group of over a dozen information managers at a meeting we led in December in London. Although we gathered to talk about a specific vendor on everyone's minds, the ideas we shared could easily have applied to any of several other vendors we at Jinfo regularly receive questions about.
Among the steps we laid out for this group on the serious business of displacing a key supplier are these:
Understanding the real alternatives in the marketplace, beyond any obvious choices

Deep research on use cases
Pilot testing of alternatives, including user workflows
Analysing the value and impact of each alternative scenario.
Underscoring it all needs to be a deep commitment from senior leaders in an organisation, to empower the information team to take on this complex and time-consuming work, as well as an understanding that the end result may not save a single penny of the budget.
Get the support you need for managing challenging contracts
If there's a vendor on your mind as you read this, make sure to take advantage of what Jinfo offers to help you manage these challenging contracts:
In your Jinfo Subscription:
Learn more about the benefits of a Jinfo Subscription if you do not yet have one.
Bring in Jinfo Consulting:
Not every relationship will be easy, but there are ways to turn the troublesome ones into something you feel more control over. Break up or make up: Jinfo can help you figure it out.
About this article
Blog post title: Is it time to break up with a key supplier? Jinfo for content purchasing

Related Blog items:
What's new at Jinfo?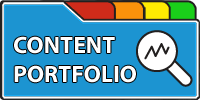 Improve your negotiation position, measure performance of your portfolio of external content, and communicate more effectively with stakeholders.
---
A Jinfo Subscription gets you access to activity-based content to move your projects forward, plus dynamic peer group discussions on meaty topics.
Benefit from our research
Our proven processes, resources and guidance will help your team make the shift from transaction centre to strategic asset.
---
Designed around the most common challenges and pain points for time- and resource-strapped information teams
Optimise your operations
Holistic content portfolio management
Future-proof your information service
Executive-ready communications
---
A tailored overview of our research and active discussion with your Jinfo analyst.
---
Measure your starting point to articulate your strengths and set priorities for future improvements. Assessments gauge risk, capacity, value and more.
---
Read case studies, and start the conversation:
Connect your team with the practical tools, original research and expertise to build and support information strategy in your organisation.
A Jinfo Subscription gives access to all Content (articles, reports, webinars) and Community.