Product review of TBRC's Global Market Model
Jinfo Report
15th January 2019
Abstract
Global Market Model by The Business Research Company is a market intelligence tool designed to help companies find new customers, understand competitors and analyse thousands of markets in 60 geographies around the world, including emerging markets.
It serves large businesses with multiple areas of interest, along with academic institutions and MBA colleges. Users of the tool work as marketing professionals, banking and finance executives, corporate strategists, consultants, librarians, academics, business valuation professionals and analysts.
This review:
Explores company and product positioning and audience


Discusses data sources and how data is checked


Highlights the industry sectors covered datasets for different geographic territories


Tests out the search and user interface, outputs and alerts, and administration


Discusses competitors including Euromonitor's Passport, MarketLine's Advantage, IBISWorld, BMI Research and Bureau van Dijk


Assesses help and training


Explains the product roadmap.
By: Sophie Alexander
Content Access
Access to Jinfo articles and reports is a benefit of a Jinfo Subscription.
Does your organisation have a Jinfo Subscription?
"Yes, we subscribe"
Please sign in here so that we can check your access to this item:
"Not yet"
Gain access to this report with a Jinfo Subscription. It will help your organisation:
Save time and money
Re-invent information services
Define, measure and communicate information value
---
"Don't know"
Submit the Subscription Question form to find out if someone in your organisation already has a subscription or to discuss your questions or requirements.

Or use the 'Text Chat' button at the bottom-right of this page for immediate assistance.

Claire Laybats
Head of Commercial Development
claire.laybats@jinfo.com
About this report

Related articles:

Related reports:
What's new at Jinfo?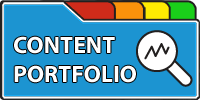 Improve your negotiation position, measure performance of your portfolio of external content, and communicate more effectively with stakeholders.
---
A Jinfo Subscription gets you access to activity-based content to move your projects forward, plus dynamic peer group discussions on meaty topics.