Financial sources
Category
Filter the list below:
Report
In this company landscape we look at six products offering financial and risk data from Refinitiv: DataScope Select Datastream Eikon Elektron Data Platform Thomson ONE Wealth World-Check Risk Intelligence. We also look at eight products from Thomson Reuters covering the areas of...
Report
In this market landscape we look at 20 products which help researchers seeking information on private equity and venture capital: AlphaSense AVCJ from Acuris Bloomberg CB Insights D&B Hoovers from Dun and Bradstreet Eikon from Refinitiv FactSet for Private Equity IncFact Inframation...
Article
This product walkthrough looks at TRG Screen's INFOmatch, a database application for market and reference data contracts designed to assist market data business professionals to manage their market data costs, processes, and workflows more efficiently. We take a look at the company's background, the product's development and how it benefits market and reference data stakeholders, procurement, IT, finance and business users, as well as information departments. Sectors most likely to benefit from using INFOmatch include asset management, banks, and brokers through to corporates and data vendors.
Article
In the third part of this review, we focus on the technology aspects of D&B Hoovers, a sales and marketing intelligence tool. Of particular note is its clear user interface, the wide range of output options, the vendor's support, and the options for site administrators that allow them to have a higher-level view of who, when and what is being used.
Note: Full review (PDF) at /go/sub/report/3117
Article
We last reviewed D&B Hoovers, a sales acceleration tool aimed at B2B sales and marketing professionals, in 2015 and in this first section of a new four-part review, Eileen Steer revisits the company and product. In particular, she explores how the product has changed over the past few years, its key advantages, and how it can add value to the sales and marketing professional.
Note: Full review (PDF) at /go/sub/report/3117
Report
The acquisition of Avention and other enhancements enables D&B Hoovers to offer much more than just a sales lead identifier. Through using this tool, business-to-business sales and marketing teams now have far more intelligence to allow them to make informed decisions when targeting potential...
Article
We find out more about Kaleidoscope, a new tool for next generation stock filings research and analytics and how it uses AI and cloud computing to do so. We interview co-founder Raul Peralta and marketeer Elise Lynch and ask them about their experience with 10-K Wizard (sold to Morningstar in 2008), and how Kaleidoscope can help researchers find company data on US, Canadian and UK filings, plus news, social media, blogs and analysis.
Blog post
If your work involves researching private companies in the US, you'll be interested in why we recently published a mini review of IncFact, a company information and business discovery engine that covers around 3 million mainly privately held, midsized US companies.
Article
This mini review looks at IncFact, a company information and business discovery engine covering up to three million US companies with a focus on those that are privately owned and midsized. We look at how IncFact can be used by companies for strategy and competitive intelligence as well as by private equity firms, and hedge funds for originating and sourcing deals and for due diligence.
Report
This report gives an insight into Bureau van Dijk's large product set, offering solutions for areas including: Corporate credit risk Compliance and financial crime Tax and transfer pricing Business development and strategy Corporate finance and M&A Data management Supplier risk and...
What's new at Jinfo?
Jinfo Overview - July 2021
View on YouTube
---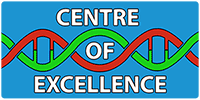 Latest in this Focus: Get started adapting the model to your environment with step-by-step guidance on practical activities for strategic planning. Define your own future where information is a strategic asset to your organisation.
---
What clients say about Centre of Excellence:
"My colleagues and I used your Known Fors activity, and we now have a vision as to who we are going to be. We already achieved ROI... a sincere thanks!" Director of Research and Information Services, international law firm
---
A Jinfo Subscription gets you access to activity-based content to move your projects forward, plus dynamic peer group discussions on meaty topics.