Filter the list below:
Article
In the second of a five-part series of articles looking at intelligence systems, we explore the interactive options available. This article looks at Aurora's FirstLight, InfoDesk, InfoNgen, Comintelli's Intelligence2day and Northern Light's SinglePoint with a particular focus on dashboard and collaborative features.
Article
The increasing prevalence of digital discovery of information highlights how important data is to organisations and information professionals need to be able to keep ahead of this fast-changing world. This article looks at some of the top business intelligence trends for this year such as data discovery and real-time analytics. It also covers augmented data and analytics and the Internet of Things and looks at how information professionals can ensure they're keeping up.
Article
Business process outsourcing (BPO) is playing an increasingly important role in how businesses, governments, and other organisations operate. Its growth over the last 25 years has been driven in part by the rise of the internet, which has fuelled a burgeoning BPO industry in Asia, particularly in India, China, and the Philippines. Jinfo interviewed SPi Global's chief technology officer, Jishnu Gupta, to find out about its technology-driven solutions in this area and what makes it unique.
Report
As part of Jinfo's Research Focus, "The accidental technologist - where your expertise meets the new world", we set out to make sense of the complex technological environment and reviewed the wide range of technologies and challenges that our customers asked us to cover, in order to develop...
Blog post
Clive Snell gives an insight into the speakers and key themes for ConTech 2018, a new event focusing on data science, AI and emerging technologies, taking place in London in November.
Report
This report covers eight companies to watch in different areas of the data analytics field and updates our previous market landscape from 2016: Alteryx Birst Domo QlikView MicroStrategy Pentaho Tableau TIBCO. We provide a brief description of each company and their data...
Blog post
Following on from our product review of Manzama Base last year, we turn our attention towards the company's newest product offering, Manzama Insights, an easy-to-use market intelligence platform which not only searches content but extracts meaning and produces actionable insights using NLP and machine learning techniques.
Article
InferLink is an R&D company that develops technologies for aggregating, integrating and analysing information from multiple sources. Jinfo recently spoke to Dr Steven Minton, co-founder and president of the company, to find out more about what they do and about its spinoff companies, Evid Science, Cytenna, and Innotrieve. We find out about its unique research and innovation initiatives using AI and statistical inference methods and how information professionals can make the best use of InferLink's products.
Article
Thomson Reuters is a global leader in the provision of legal, business and financial solutions to those in a range of industries. Open Calais uses open source NLP and machine learning algorithms that have been trained using Thomson Reuters' curated content that supports people, places, companies, facts, topics and events. Jinfo recently caught up with Ofer Harari, product expert and engagement manager for Intelligent Tagging at Open Calais to find out more about the product and its underlying technology, which uses natural language processing (NLP) and machine learning algorithms. We also highlight some use-cases and see how it can add value.
Report
In this market landscape we look at nine products from Clarivate Analytics as well as an overview of their entire range of products, including an index citation database, a reference management system, and patent searching and protection. We present an overview of their entire product range plus a...
What's new at Jinfo?
Jinfo Overview - August 2021
View on YouTube
---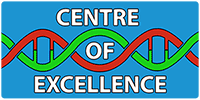 Latest in this Focus: Get started adapting the model to your environment with step-by-step guidance on practical activities for strategic planning. Define your own future where information is a strategic asset to your organisation.
---
What clients say about Centre of Excellence:
"Jinfo's Pillars of Service and Known Fors activities feed our overall mission and vision. Everything we do has to align with these, and if it doesn't, we ask the question, 'Why are we doing this?' We can communicate more effectively what we do and move away from the transactional view. Let me stress... there is a huge return on this work. It allows us to chart our own destiny." Director of Information Services, pharmaceutical industry
---
A Jinfo Subscription gets you access to activity-based content to move your projects forward, plus dynamic peer group discussions on meaty topics.