Research update - design your strongest future as a Centre of Excellence
Jinfo Blog
Thursday, 3rd June 2021
Abstract
Find out how Jinfo's Focus on Centre of Excellence can help your information team thrive and consider signing up for our upcoming Community sessions, where you can share ideas with your peers on your progress and challenges.
Item
Are you ready to develop a more resilient future? Jinfo's Focus on Centre of Excellence will get you there.
Get an overview of our proven approach on the Jinfo Blog, with The Information Centre of Excellence - a flexible model of value, resilience and strategy. It describes the three things the most successful teams, regardless of size, scope or structure, need to balance:
Information strategy
Expert information services
Enabled end-users.
Then start to work through Jinfo's most successful activities to find your own unique balance. The first two of the five activities are now available to those with a Jinfo Subscription from the Focus page:
Step one - map your services to the model
Step two - create your Pillars of Service.
And coming soon are steps on envisioning your Known Fors, assessing your team for the right characteristics and developing your work plan.
Each step includes both an activity-based article and a recording of a Webinar walking through how to complete the activity.
To get even more support, register to join the two upcoming Community sessions, where you can share ideas with your peers on your progress and challenges with the Centre of Excellence concept:
Just today I was working with members of an information team to develop their vision as a Centre of Excellence.
Near the end of the workshop, the team leader said:
"I have to thank you. You've really gotten us out of our usual patterns of thinking. We can see we need more details from users and more information about [our business], but our special value is getting clearer all the time."
Start creating your own vision as a Centre of Excellence today.
This item was featured in the most recent Jinfo Newsletter. The Jinfo Newsletter brings you updates on Jinfo's research, latest resources and tips. If you're not yet receiving it, register here (free).
About this article
Blog post title: Research update - design your strongest future as a Centre of Excellence
What's new at Jinfo?
Jinfo Overview - August 2021
View on YouTube
---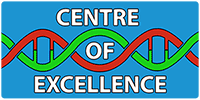 Latest in this Focus: Get started adapting the model to your environment with step-by-step guidance on practical activities for strategic planning. Define your own future where information is a strategic asset to your organisation.
---
What clients say about Centre of Excellence:
"Jinfo's Pillars of Service and Known Fors activities feed our overall mission and vision. Everything we do has to align with these, and if it doesn't, we ask the question, 'Why are we doing this?' We can communicate more effectively what we do and move away from the transactional view. Let me stress... there is a huge return on this work. It allows us to chart our own destiny." Director of Information Services, pharmaceutical industry
---
A Jinfo Subscription gets you access to activity-based content to move your projects forward, plus dynamic peer group discussions on meaty topics.
Benefit from our research
Our proven processes, resources and guidance will help your team make the shift from transaction centre to strategic asset.
---
Designed around the most common challenges and pain points for time- and resource-strapped information teams
Optimise your operations
Holistic content portfolio management
Future-proof your information service
Executive-ready communications
---
A tailored overview of our research and active discussion with your Jinfo analyst.
---
Measure your starting point to articulate your strengths and set priorities for future improvements. Assessments gauge risk, capacity, value and more.
---
Read case studies, and start the conversation:
Connect your team with the practical tools, original research and expertise to build and support information strategy in your organisation.
A Jinfo Subscription gives access to all Content (articles, reports, webinars) and Community.