Newsletter No. 568
« Previous Newsletter
---
Newsletter 568

3rd June
---

Focus on Centre of Excellence
Are you ready to develop a more resilient future? Jinfo's Focus on Centre of Excellence will get you there.
Get an overview of our proven approach on the Jinfo Blog, with The Information Centre of Excellence - a flexible model of value, resilience and strategy. It describes the three things the most successful teams, regardless of size, scope or structure, need to balance:
Information strategy
Expert information services
Enabled end-users.
Then start to work through Jinfo's most successful activities to find your own unique balance. The first two of the five activities are now available to those with a Jinfo Subscription from the Focus page:
Step one - map your services to the model
Step two - create your Pillars of Service.
And coming soon are steps on envisioning your Known Fors, assessing your team for the right characteristics and developing your work plan.
Each step includes both an activity-based article and a recording of a Webinar walking through how to complete the activity.
To get even more support, register to join the two upcoming Community sessions, where you can share ideas with your peers on your progress and challenges with the Centre of Excellence concept:
Just today I was working with members of an information team to develop their vision as a Centre of Excellence.
Near the end of the workshop, the team leader said:
"I have to thank you. You've really gotten us out of our usual patterns of thinking. We can see we need more details from users and more information about [our business], but our special value is getting clearer all the time."
Start creating your own vision as a Centre of Excellence today.
Robin Neidorf
Director of Research and Head of Consulting
---

Focus on Value Chain
What creates value for your users? What would help them be more efficient, more innovative, better able to generate revenue and reduce risk?
How well do you know the value chain? (the second article in Focus on Value Chain) enables you to drill into the conditions of success, from the user's perspective. Use the activity in this article to flip your thinking from "What information services do they need?" to "How do we create value?"
Learning a new framework for your service is hard – you don't have to do it alone. Jinfo Consulting on Value Chain gives you knowledgeable guidance and gentle accountability to make progress with challenging material.
Rebecca Brizi
Senior Analyst
---
Subscription Tip: Missed a Community session? You can still get anonymised notes that capture the discussion. Sign in on any Community session page to access and download the deck with notes.
---


"With your help, we have seen the difference the Information Centre of Excellence model makes. For example, since we implemented some simple changes in how we communicate with new joiners (as part of enabling end-users), we have seen a marked increase in response rates and use of training resources. Learning to think more like a user clearly pays off."
Lead, information and knowledge management, agribusiness
More testimonials
About Jinfo
Please forward this email to colleagues and friends, and encourage them to sign up for free. Follow Jinfo on Twitter, Facebook or LinkedIn. Send your feedback, comments and suggestions using our Contact Form, and we'd love it if you could provide a Testimonial.
The Jinfo Newsletter (ISSN 1460-7239) is published by Jinfo Limited. Whilst all reasonable care has been taken to ensure the accuracy of the publication, the publishers cannot accept responsibility for any errors or omissions. Product names used in Jinfo are for identification purposes only, and may be trademarks of their respective owners. Jinfo disclaims any and all rights in those marks. All rights reserved.
Jinfo Limited is registered in England and Wales. Registered Number: 3754481. Registered Office: Lynch Farm, The Lynch, Kensworth, Beds, LU6 3QZ.
Copyright Jinfo Limited 1997-2021
---
« Previous Newsletter
About this Newsletter
Publication Date: 3rd June 2021
Keep up-to-date with the latest from Jinfo Research by email twice-monthly.
Latest: No.568 3rd June
What's new at Jinfo?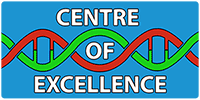 Latest in this Focus: Get started adapting the model to your environment with step-by-step guidance on practical activities for strategic planning. Define your own future where information is a strategic asset to your organisation.
---
What clients say about Centre of Excellence:
"My colleagues and I used your Known Fors activity, and we now have a vision as to who we are going to be. We already achieved ROI... a sincere thanks!" Director of Research and Information Services, international law firm
---
A Jinfo Subscription gets you access to activity-based content to move your projects forward, plus dynamic peer group discussions on meaty topics.