Three things missing from your efforts to develop information skills
Jinfo Blog
Tuesday, 4th April 2017
Abstract
In the first of the three insights from Jinfo's Research Focus, "Developing an information-savvy workforce through strategic alignments", director of research, Robin Neidorf, identifies three areas essential to success in improving information skills.
Item
To create an effective, sustainable strategy for improved information skills at every level of an organisation, you need three things. But none of those things are part of the information centre.
Authority: Mandate to make information skills part of everyone's job has to be rooted in authority. It can be anything from a department manager or director to the C-suite, but it has to be authority that the affected population recognises and respects.


Accountability: To avoid good intentions that lead nowhere, you need accountability. Documentation of improving skills, accompanied by a system of incentives and penalties, provides accountability. But so does a peer learning team, friendly competition or increasingly complex job assignments that require the new skills to be firmly in place. A set of defined metrics for success, revisited regularly, makes the system work.


Aptitude: How do you reach employees where they are, with learning experiences that work for them? In their language? Through their preferred platform? How do you turn your subject-matter expertise on information skills into effective development? This is the domain of aptitude. And even the aptitude that may exist within your information service needs to be honed continually through testing, adaptation and improvement.
If you feel as though you're spinning your wheels with development programmes, making progress for a time and then falling back, or lacking traction with key groups, take a hard look at authority, accountability and aptitude. It's common for one, two or even all three to be missing from outreach efforts.
Partnerships and alignments with such departments as human resources, training, business units and even IT can bring these characteristics into your efforts.
Get started right away: leverage Jinfo's research and experience
Free: key insights
The main lessons learned from this three-month Research Focus, plus a thematic index to all content published, are listed in the "Insights and Actions" report for the Research Focus, "Developing an information-savvy workforce through strategic alignments".
Non-subscribers: request a free copy by registering your interest.
Subscribers: sign in now to download your copy and access all premium content.
Content
The content in the current Research Focus, "Developing an information-savvy workforce through strategic alignments", provides examples, tips, and research-based analysis of how authority, accountability and aptitude contribute to successful and sustainable workforce development of information skills.
Use these items from the Research Focus for specific guidance (paid subscription):
The following webinar will also be useful (paid subscription):
Community
Join with your peer group in Jinfo Community sessions to work on these issues (paid subscription, with Community option included):
Consulting
Jinfo Consulting is working with customers today on identifying and cultivating authority, accountability and aptitude. Contact us to learn how we can help you.
About this article
Blog post title: Three things missing from your efforts to develop information skills

Related articles:

Related reports:
What's new at Jinfo?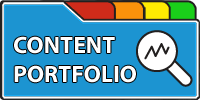 Improve your negotiation position, measure performance of your portfolio of external content, and communicate more effectively with stakeholders.
---
A Jinfo Subscription gets you access to activity-based content to move your projects forward, plus dynamic peer group discussions on meaty topics.
Benefit from our research
Our proven processes, resources and guidance will help your team make the shift from transaction centre to strategic asset.
---
Designed around the most common challenges and pain points for time- and resource-strapped information teams
Optimise your operations
Holistic content portfolio management
Future-proof your information service
Executive-ready communications
---
A tailored overview of our research and active discussion with your Jinfo analyst.
---
Measure your starting point to articulate your strengths and set priorities for future improvements. Assessments gauge risk, capacity, value and more.
---
Read case studies, and start the conversation:
Connect your team with the practical tools, original research and expertise to build and support information strategy in your organisation.
A Jinfo Subscription gives access to all Content (articles, reports, webinars) and Community.