Insight 2 from Research Focus on benchmarking - do you have your measurements?
Jinfo Blog
Thursday, 1st August 2019
Abstract
In order to benchmark your information service against other services you need data. Find out the top three variables you may be missing.
Item
If you're not measuring how your team spends its time, you are missing critical data for making best use of benchmarking.
Nearly every information team we work with wants benchmarking data. But very few of them have the internal data that would enable them to put benchmarking to use:
How do you spend your time?
How do investments of time line up with your highest value to your organisation?
Without this data, you can make comparisons with your peer group on staff size and services, but you can't easily determine what to do with that information.
Your benchmarking context
If you want to get the most value from benchmarking data, you need to have a data-based understanding of your own context. The variables we encourage information teams to measure include:
Complexity: how much of your time are you spending on complex, high-value activities that only information experts can do?


Balance of services: are you balancing your investments of time for enabling end-users and delivering expert services?


Focus on the future: what is your investment in planning for the future - managing the risks and leveraging the opportunities that information brings to your organisation?
If you don't currently capture data on these three variables, now is the time to start. And a benchmarking assessment can be a valuable way to determine which variables you should focus on first to best understand your current context against peer group data.
Something's missing - budget
You might have noticed that we exclude a variable that is often the focus of benchmarking requests: budget.
We are often asked for benchmarking on content licensing and operational budgets; we have yet to find a reliable methodology for capturing this data consistently across enough organisations to provide meaningful benchmarks. There are too many variations in geographic scope, licensing models, range of services provided by information teams, and organisational goals.
If your stakeholders are requesting budget benchmarks, let them know they are not alone in their desire... or their frustration at the dearth of data.
Here's what you can do:
Despite this gap in available data, there is a great deal we can benchmark to provide you and your stakeholders with meaningful and actionable comparisons to determine the most valuable future for your team and services.
Start by attending the Community sessions in this Research Focus, "Benchmark information services - progressing towards transformation" - these will give you an overview of the types of data available through Jinfo's benchmarking, and how you can use them for strategic planning purposes.
To determine what you can and should be measuring, consider a Jinfo Consulting workshop on workflow optimisation.
For more of a strategic overview on where your highest value to the organisation is so that you can determine what to measure and optimise, consider a Jinfo Consulting workshop on future-proofing your information service.
Or, if you're not sure where to start altogether, a Jinfo Consulting assessment will provide you with a first pass on establishing the right benchmarking peer group for your comparisons and point you towards the most important variables for you to measure.
For any of these options, contact Claire Laybats for more information.
Resources relating to this insight:
Community sessions: (participate live or download the deck and speaker notes afterwards)
About this article
Blog post title: Insight 2 from Research Focus on benchmarking - do you have your measurements?

Related Blog items:
What's new at Jinfo?
Jinfo Overview - July 2021
View on YouTube
---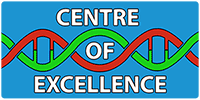 Latest in this Focus: Get started adapting the model to your environment with step-by-step guidance on practical activities for strategic planning. Define your own future where information is a strategic asset to your organisation.
---
What clients say about Centre of Excellence:
"My colleagues and I used your Known Fors activity, and we now have a vision as to who we are going to be. We already achieved ROI... a sincere thanks!" Director of Research and Information Services, international law firm
---
A Jinfo Subscription gets you access to activity-based content to move your projects forward, plus dynamic peer group discussions on meaty topics.
Benefit from our research
Our proven processes, resources and guidance will help your team make the shift from transaction centre to strategic asset.
---
Designed around the most common challenges and pain points for time- and resource-strapped information teams
Optimise your operations
Holistic content portfolio management
Future-proof your information service
Executive-ready communications
---
A tailored overview of our research and active discussion with your Jinfo analyst.
---
Measure your starting point to articulate your strengths and set priorities for future improvements. Assessments gauge risk, capacity, value and more.
---
Read case studies, and start the conversation:
Connect your team with the practical tools, original research and expertise to build and support information strategy in your organisation.
A Jinfo Subscription gives access to all Content (articles, reports, webinars) and Community.