Research update - transform your toughest contract renewal
Jinfo Blog
Thursday, 8th October 2020
Abstract
At the end of a challenging year, rely on Jinfo's support by signing up for one of our Community sessions for peer input and advice, along with our research for applying value chain concepts to your licensing conversations.
Item
"Here's my pain point: I have a renewal coming up with [...name removed], and my stakeholders are pressing me hard on value. Can value chain analysis help?"
With those two sentences, this Jinfo customer identified an urgent application of value chain analysis, which is:
Specific
Practical
Tied to a key funding decision
Manageable in a relatively short time-frame
Both tactical (this contract, now) and strategic (this approach, long-term).
We quickly organised their Consulting Pilot on Value Chain – and can do the same for you if you've got one of those negotiations coming up. Complete the online form to get started.
Bracing for renewal season
Although it's not true of everyone, a majority of our clients experience a frantic year-end effort to assemble quotes, gather feedback, negotiate, run proposals through legal and finance, and get it all done before the clock strikes midnight on 31st December.
If this is you, you're not alone. Jinfo has three Community sessions scheduled to help you tap the wisdom of your peers to get through this time:
Community sessions are included in your Jinfo Subscription.
2020 has been a challenging year. As we roll into its final months, we're here to give you the support you need to arrive safely – and sanely – in 2021.
This item was featured in the most recent Jinfo Newsletter. The Jinfo Newsletter brings you updates on Jinfo's research, latest resources and tips. If you're not yet receiving it, register here (free).
About this article
Blog post title: Research update - transform your toughest contract renewal

Related Blog items:
What's new at Jinfo?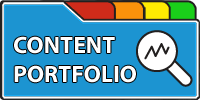 Improve your negotiation position, measure performance of your portfolio of external content, and communicate more effectively with stakeholders.
---
A Jinfo Subscription gets you access to activity-based content to move your projects forward, plus dynamic peer group discussions on meaty topics.
Benefit from our research
Our proven processes, resources and guidance will help your team make the shift from transaction centre to strategic asset.
---
Designed around the most common challenges and pain points for time- and resource-strapped information teams
Optimise your operations
Holistic content portfolio management
Future-proof your information service
Executive-ready communications
---
A tailored overview of our research and active discussion with your Jinfo analyst.
---
Measure your starting point to articulate your strengths and set priorities for future improvements. Assessments gauge risk, capacity, value and more.
---
Read case studies, and start the conversation:
Connect your team with the practical tools, original research and expertise to build and support information strategy in your organisation.
A Jinfo Subscription gives access to all Content (articles, reports, webinars) and Community.