Research update - what can you leverage in 2021?
Jinfo Blog
Thursday, 3rd December 2020
Abstract
Following a year like no other, how do you plan for 2021 in the information strategy field? Register for Jinfo's "State of the Industry" Webinar on 5th January. Plug into the insight on information strategy you need to enhance and communicate your expertise in the year ahead.
Item
Jinfo's annual "State of the Industry" research gives a unique "bird's-eye view" of the information industry, which is especially valuable this year:
The "new normal" for information teams and the businesses they support
The market landscape for information products, including licensing trends
How user expectations changed over the past 12 months.
Register for our Webinar on 5th January, which will frame the questions you need to ask yourselves – and your stakeholders – to seize the current unique opportunity for positive change.
Join the Community session on 16th February and fill the gap left by the disappearance of in-person conferences, meetings and networking events to share your views and hear from your peers.
"Great, but we need something more specific"
Arrange a Jinfo Consulting Briefing to explore your own team's opportunities and challenges with a Jinfo analyst, as either a one-off to help plan for the coming year, or quarterly to keep you in the know.
So much has changed over the past 12 months, but our "State of the Industry" insights highlight the one constant, which is the value of your expertise. Let's enhance and communicate it.
This item was featured in the most recent Jinfo Newsletter. The Jinfo Newsletter brings you updates on Jinfo's research, latest resources and tips. If you're not yet receiving it, register here (free).
About this article
Blog post title: Research update - what can you leverage in 2021?

Related Blog items:
What's new at Jinfo?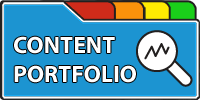 Improve your negotiation position, measure performance of your portfolio of external content, and communicate more effectively with stakeholders.
---
A Jinfo Subscription gets you access to activity-based content to move your projects forward, plus dynamic peer group discussions on meaty topics.
Benefit from our research
Our proven processes, resources and guidance will help your team make the shift from transaction centre to strategic asset.
---
Designed around the most common challenges and pain points for time- and resource-strapped information teams
Optimise your operations
Holistic content portfolio management
Future-proof your information service
Executive-ready communications
---
A tailored overview of our research and active discussion with your Jinfo analyst.
---
Measure your starting point to articulate your strengths and set priorities for future improvements. Assessments gauge risk, capacity, value and more.
---
Read case studies, and start the conversation:
Connect your team with the practical tools, original research and expertise to build and support information strategy in your organisation.
A Jinfo Subscription gives access to all Content (articles, reports, webinars) and Community.