Filter the list below:
Article
Global Market Model by The Business Research Company is a market intelligence tool designed to help companies find new customers, understand competitors and analyse global markets. This mini review looks at the company behind the product, as well as its extensive database of economic and market data and forecasts. We find out what changes have been made to the product since Jinfo last reviewed it a couple of years ago. We also take a look at some of its competitors, including Euromonitor's Passport, MarketLine's Advantage, IBISWorld, and Fitch Solutions Country Risk & Industry Research.
Article
Intelligence Plaza from M-Brain is a market intelligence and competitive intelligence platform that can be used by companies of any size working in market intelligence, sales and business development to help with decision-making and strategic planning. This mini review looks at the company and product, and how it's changed since we last looked at it a couple of years ago. We explore the competitive landscape, which includes products from Digimind, Manzama Insights and Meltwater. We also look at its pricing structure and overall value proposition.
Report
Aurora's FirstLight is an intelligence SaaS (Software as a Service) platform, and a powerful competitive intelligence product. It uses machine learning algorithms to mine public and private data sources and can help organisations make more informed business decisions.Jinfo last looked at the...
Article
D&B Hoovers is a sales intelligence application that uses data and analytics to enable B2B sales professionals to identify and engage more rapidly with customers and prospects. Having reviewed the product at the beginning of 2019, Jinfo takes a look at the latest iteration of the product. This mini review looks at the company and product, its content, including news and corporate data, and how to navigate it. We also highlight some of its competitors, including DiscoverOrg, UpLead and Pipedrive, amongst others, as well as pricing information.
Report
TRG Screen's Quest is a request and workflow management system that lets you handle research and information needs across the firm on one simple platform. The Quest product was launched in 2015 and TRG Screen went on to acquire Priory Solutions in 2016. Some of its other products include...
Report
Media monitoring and analytics tool, Nexis Newsdesk, is a powerful market intelligence product that was launched in April 2015 as a result of the LexisNexis acquisition of Moreover Technologies in 2014. We last carried out a full review of the product in 2016 and now take a look at how it has...
Report
We last reviewed InfoNgen, the web monitoring and aggregation service, in 2018 and in this updated review we look at its latest iteration. The InfoNgen discovery portal is a semantic web discovery platform that provides content discovery and text analytics solutions for competitive and market...
Report
Since Jinfo last reviewed Factiva, Dow Jones' premium news and business information service, there have been quite a few changes. As well as the addition of hundreds of new sources, its geographic coverage has also been expanded along with a new focus on globally important industries. This...
Report
Statista is a leading statistics portal known for its charts, graphs, infographics, and dossiers but over the last few years it has also become known for its market and consumer data. With its wide range of content and expert tools it's used by enterprise customers as a one-stop-shop for its...
Report
Data Planet is an online statistical aggregation database with an extensive collection of public and private data covering a wide range of economic, political and social science topics. The product offers access to the data via a suite of visualisation, search, and analysis capabilities and is...
What's new at Jinfo?
Jinfo Overview - July 2021
View on YouTube
---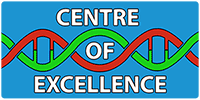 Latest in this Focus: Get started adapting the model to your environment with step-by-step guidance on practical activities for strategic planning. Define your own future where information is a strategic asset to your organisation.
---
What clients say about Centre of Excellence:
"My colleagues and I used your Known Fors activity, and we now have a vision as to who we are going to be. We already achieved ROI... a sincere thanks!" Director of Research and Information Services, international law firm
---
A Jinfo Subscription gets you access to activity-based content to move your projects forward, plus dynamic peer group discussions on meaty topics.