Jinfo for information strategy
Jinfo Blog
Monday, 5th November 2018
Abstract
How can you use Jinfo's benchmarking research to establish comparisons for your information centre and how can you move your current awareness practice forwards? Jinfo's director of research, Robin Neidorf, highlights research and resources along with insights from Jinfo's Consulting work.
Item
We produce Jinfo for information strategy to support the planning and implementation of strategy and the measurement of its impact.
Following my commentary, you'll find an index of relevant recent resources.
Are you developing your 2019 department strategy or updating an existing strategy? Jinfo has plenty of resources to help:
The context of benchmarks
Many information teams find our benchmarking research a great starting point for establishing context and some comparisons for their information centre.
Over the past few months, we've run a number of Community sessions in which we explored our benchmarking data based on industry sectors. In addition to the detailed analysis of our current data found in the report, "Jinfo benchmarking research 2018", you can sign in to download and review the speaker deck and notes from the industry-focused Community sessions or read the supporting article:
Making more of current awareness
Our current Research Focus, "Intelligence systems - beyond awareness to action", updates our decade-plus of insight on a service that many information teams consider to be central to their strategy: current awareness. Our 2018 survey results demonstrate some of the shifts in the marketplace regarding the balance of premium sources (such as Factiva and Nexis) and technology to support the efficient delivery of insight and value.
Whether you deliver a fairly traditional current awareness service (detailed description and analysis of this model here) or are moving towards a more collaborative, user-focused intelligence system (detailed description and analysis of this model here), there are a host of considerations you need to undertake with regard to source material, best use of technology, and the workflow of your team. Our upcoming webinar, "Adjust workflow to achieve balance in content, technology and behaviours", will help you think through them.
Delivering this service, though important to the visibility and value of the information centre, can be resource-intensive. Use the "Jinfo model - automation and optimisation" to gauge the efficiency of your current systems and consider how to further optimise in the coming year - through technology, workflow adjustments or a combination of both.
The full range of strategy needs
In addition to the direct support Jinfo Consulting can provide in developing your information strategy (our workshops are efficient and cost-effective for this purpose), Jinfo's articles, reports, webinars and Community sessions provide numerous ways to shape your thinking around information strategy.
View the short video on our "Jinfo for information strategy" page, along with a PDF summarising all the ways we help.
Looking for something else? We're here to help - contact Claire Laybats to start the conversation.
Recent Subscription resources of particular interest to our customers involved with information strategy:
Articles:
Reports:
Webinars
Recordings and decks available, sign in to access:
Upcoming, register now:
Community sessions (not recorded, but speaker deck and notes available; sign in to access):
Upcoming, register now:
About this article
Blog post title: Jinfo for information strategy

Related Blog items:
What's new at Jinfo?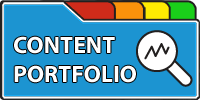 Improve your negotiation position, measure performance of your portfolio of external content, and communicate more effectively with stakeholders.
---
A Jinfo Subscription gets you access to activity-based content to move your projects forward, plus dynamic peer group discussions on meaty topics.
Benefit from our research
Our proven processes, resources and guidance will help your team make the shift from transaction centre to strategic asset.
---
Designed around the most common challenges and pain points for time- and resource-strapped information teams
Optimise your operations
Holistic content portfolio management
Future-proof your information service
Executive-ready communications
---
A tailored overview of our research and active discussion with your Jinfo analyst.
---
Measure your starting point to articulate your strengths and set priorities for future improvements. Assessments gauge risk, capacity, value and more.
---
Read case studies, and start the conversation:
Connect your team with the practical tools, original research and expertise to build and support information strategy in your organisation.
A Jinfo Subscription gives access to all Content (articles, reports, webinars) and Community.