Newsletter No. 598
« Previous Newsletter
Next Newsletter »
---
Newsletter 598

17th November
Are you in a "proactive state of resilience"?
With around six weeks to go until the end of the year, our clients are turning their thoughts to their 2023 priorities.
Many of you are facing a more rigorous focus on managing cost, as organisations adopt a "proactive state of resilience" in anticipation of the more difficult operating environment.
At Jinfo, we are responding to that pressure:
Our next Community session is "Cost reduction strategies for content portfolios" (22nd November), and will be an opportunity to discuss successful cost reduction strategies. This is already proving to be a popular session, so register here and complete our poll to share your expectations.


We also recognise that most clients invest >80% of their content spend in <20% of their vendors. So, how do you realise the value and maximise the return on that investment? Our December Community session is "Holding vendors to account" (15th December 2022).


Following our October Community session, we've published a follow-up article, "The importance of Benchmarking". The key takeaway is that benchmarking is critical to setting your strategic priorities. For instance, if you compare favourably with your peers on some activities, then spend your valuable time focusing on those parts of your operation where there are the most significant opportunities for improvement.
If you have budget left for 2022, then use it to purchase (or renew) a Jinfo Subscription. It will pay for itself many times over in 2023, I guarantee it.
---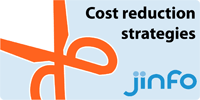 22nd November 2022
Jinfo Community
Building on previous discussions, this Community session connects you with other insiders, to share and explore practical steps you can take to prepare for your negotiations including:
Demand management
Usage tracking and validation
Stakeholder management
Know your vendor.

---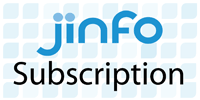 Connect your team with the practical tools, original research and expertise to build and support information strategy in your organisation:
Research-based insights, not available elsewhere
Peer to peer discussion not available elsewhere
A Jinfo Subscription gives your organisation access to Content and Community.

---


"Jinfo has enabled me to build my relationship with my new manager, she doesn't want too much detail but Jinfo has enabled me to pitch our work at the right level."
Head of Information, pharmaceutical company
More testimonials
---
About Jinfo
Please forward this email to colleagues, and encourage them to sign up for free. Follow Jinfo on Twitter, Facebook, LinkedIn and YouTube. Send your feedback, comments and suggestions using our Contact Form, and we'd love it if you could provide a Testimonial.
The Jinfo Newsletter (ISSN 1460-7239) is published by Jinfo Limited. Whilst all reasonable care has been taken to ensure the accuracy of the publication, the publishers cannot accept responsibility for any errors or omissions. Product names used in Jinfo are for identification purposes only, and may be trademarks of their respective owners. Jinfo disclaims any and all rights in those marks. All rights reserved.
Jinfo Limited is registered in England and Wales. Registered Number: 3754481. Registered Office: Lynch Farm, The Lynch, Kensworth, Beds, LU6 3QZ.
Copyright Jinfo Limited 1997-2022
---
« Previous Newsletter
Next Newsletter »
About this Newsletter
Publication Date: 17th November 2022
Keep up-to-date with the latest from Jinfo Research by email twice-monthly.
Latest: No.599 1st December
What's new at Jinfo?
Holding vendors to account
Thursday, 15th December 2022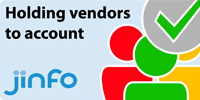 Community dates
---
[New] The Jinfo Subscription is back by popular demand!
13th October 2022
---
"Are you in a "proactive state of resilience"?"
15th November 2022
With the year end looming, our clients are closing out their 2022 deliverables and turning their attention to 2023 and the challenge of a more uncertain operating environment.
Read on the Blog