Regional sources
Category
Filter the list below:
Report
Since Jinfo last reviewed Factiva, Dow Jones' premium news and business information service, there have been quite a few changes. As well as the addition of hundreds of new sources, its geographic coverage has also been expanded along with a new focus on globally important industries. This...
Report
Our new in-depth product review of Factiva, Dow Jones' premium news aggregation service, looks at how this news database and research platform has evolved since our last full review a couple of years ago. This review: Introduces Dow Jones and Factiva and highlights the value the product...
Report
CEIC offers macro and microeconomic data from global primary sources, particularly for emerging economies. We last reviewed the product in 2011 and it has since enhanced its data coverage and sources so we decided to revisit the product, with a particular focus on CDMNext, its platform that...
Report
The EMED databases provide in-depth data for emerging markets, including statistics and macroeconomic data. This report gives an overview of EMED and seven of its sources covering emerging markets and the developing world. Emerging Americas Emerging Asia Emerging CIS Emerging EMEA...
Report
Global Market Model by The Business Research Company is a market intelligence tool designed to help companies find new customers, understand competitors and analyse thousands of markets in 60 geographies around the world, including emerging markets. It serves large businesses with multiple...
Report
In this market landscape we look at IHS Markit, created from a 2016 merger of IHS and Markit to focus on business intelligence, data and analytics and specialisation in energy, financial services and transportation. IHS products include consulting; directories; market insights, forecasts and...
Report
Our in-depth product review of Factiva, Dow Jones' premium news aggregation service looks at how this global news database and research platform has evolved since our last full review two years ago and how it is tackling issues such as use of content for data analytics and better access to news...
Report
This report covers seven subscription sources for company information from the Russian Federation: Factiva Companies, Industries & Executives D&B Hoovers EMIS Globas-i "Interfax - D&B" Ltd LexisNexis Dossier Ruslana. We provide a brief description of each source, a link...
Report
This market landscape gives an overview of 7 subscription products and 3 free products which offer macroeconomic information from around the world. Subscription options: BMI Research Capital Economics Consensus Economics EIU (Economist Intelligence Unit) IHS Markit...
Report
FirstRain is an easy-to-use business development and research tool. Its high degree of personalisation enables business professionals to view relevant news, social media intelligence and internal content on companies and markets. This review: Introduces FirstRain and explains why this...
What's new at Jinfo?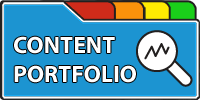 Improve your negotiation position, measure performance of your portfolio of external content, and communicate more effectively with stakeholders.
---
A Jinfo Subscription gets you access to activity-based content to move your projects forward, plus dynamic peer group discussions on meaty topics.