Focus on Remote Information Teams (Apr-Jun 2020)
Category
Filter the list below:
Report
Download the deck and anonymised notes from our June Community session "Information has never been more visible or valuable: is this our opportunity?" This Community session looks at Jinfo's "Risk assessment on information value" and examines: Your context for value Your "Known Fors"...
Community event
The 2020 disruption of the work environments has thrown information teams into the spotlight. As clients grapple with new ways to access information and manage quick changes to their work priorities, there is a clear opportunity for information teams to add to their concrete data in proving value....
Report
Download the slide deck from our June Webinar, "Risk assessment on information licensing - focus on use-cases" led by Rebecca Brizi. This webinar looks at Jinfo's article, "Risk assessment on information licensing" and covers the importance of examining use-cases and how to assess your current...
Webinar
Describing use cases is an essential part of your information licensing strategy. Being able to explain not just that clients use a resource, but how it impacts their work is the difference between the right decision is foundational to assessing risk in your content portfolio. See Jinfo's...
Report
Download the deck and anonymised notes from our May Community session "Assessing risks of staff and services - What's strategic? What's healthy?" In this community session we discuss the key concerns: Do you have the right visibility over projects and outcomes? Do you have all the right...
Community event
How do you highlight key risk areas in your information team management and service delivery? Jinfo's Focus on Risk Assessment demonstrates how to assess and mitigate the risks connected to staff and service, by addressing how information managers communicate and collaborate with their team and...
Webinar
Effective team management will balance workflow and collaboration, while avoiding individual burnout. Jinfo's article "Risk assessment on information team management" identifies four components for review to confirm that you are managing risks associated with team management. Review the...
Webinar
Jinfo's article, "Risk assessment on information service quality" identifies four facets to analyse to answer the question: how do you maintain high quality service through sudden change and disruption? Review the worksheet, then review this recorded webinar, where our analyst walks through how...
Article
Licensing third-party information comes with risks relating to access, security, accuracy and cost. Assess these risks so that you can prioritise how to address them.
Note: This article is part of the Focus on Risk Assessment.
Article
Information teams are fully aware of their value but knowing how to communicate it to the organisation is key to bridging the gap between perception and value and reducing risk. This article helps you assess that risk and includes a worksheet to help you document your current value foundations.
Note: This article is part of the Focus on Risk Assessment.
What's new at Jinfo?
Jinfo Overview - August 2021
View on YouTube
---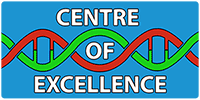 Latest in this Focus: Get started adapting the model to your environment with step-by-step guidance on practical activities for strategic planning. Define your own future where information is a strategic asset to your organisation.
---
What clients say about Centre of Excellence:
"Jinfo's Pillars of Service and Known Fors activities feed our overall mission and vision. Everything we do has to align with these, and if it doesn't, we ask the question, 'Why are we doing this?' We can communicate more effectively what we do and move away from the transactional view. Let me stress... there is a huge return on this work. It allows us to chart our own destiny." Director of Information Services, pharmaceutical industry
---
A Jinfo Subscription gets you access to activity-based content to move your projects forward, plus dynamic peer group discussions on meaty topics.