Focus on Value Chain
Category
Filter the list below:
Report
Before beginning any negotiations with vendors, you must know the specific value that information products, services and expertise bring to your organisation. Using value chain analysis to prepare for your discussions with vendors will allow you to find: Proof-points to share with suppliers...
Report
All organisations in the private sector – and even some in the public sector – need to generate and grow their revenue. Information professionals know that doing so is impossible without access to the right information in the right place at the right time at the right price....
Report
Information professionals know the value they bring to the organisation, from an information standpoint. The difficulty arises in explaining that to stakeholders that are concerned with different areas of the chain: finance, innovation, operations, and more. During this Community session,...
Report
As part of Jinfo's Research Focus, "Benchmark information services - progressing towards transformation", we look at how the information team adds value to the business in six different areas, from growing revenue to smarter decisions. In each area we identify the steps you take in the value...
What's new at Jinfo?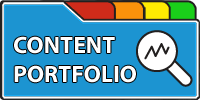 Improve your negotiation position, measure performance of your portfolio of external content, and communicate more effectively with stakeholders.
---
A Jinfo Subscription gets you access to activity-based content to move your projects forward, plus dynamic peer group discussions on meaty topics.