What You Need to Know Your Customer (KYC)
July - September 2014

The proliferation of regulations around Know Your Customer has created a market for ingenious products, new approaches and efficient workflows to keep professionals in all industries informed about who they do business with. Regardless of your organisation's size, location or scope of work, you need to know about KYC.

The Topic Series: What You Need to Know Your Customer (KYC), which ran from July-September 2014, was co-produced by Andrew Lucas and Chris Porter, and provided an update on recent responses by key vendors to changing requirements; information on trends in departmental budgets and resources; and guidance to support your workflow and decision-making.


Series Producer
Andrew Lucas


Series Producer
Chris Porter
Articles in this series

Series Updates:

Jinfo Subscription Content:

Jinfo Blog Content:
What's new at Jinfo?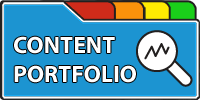 Latest in this Focus: Scorecards. Use Jinfo's step-by-step methodology to craft scorecards to strengthen negotiations, communicate with stakeholders, compare value of products and manage your portfolio more strategically.
---
What's your priority?
Use our self-assessment worksheet to determine your pathway towards more strategic portfolio management: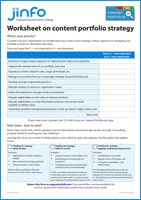 ---
A Jinfo Subscription gets you access to activity-based content to move your projects forward, plus dynamic peer group discussions on meaty topics.