Newsletter No. 602
« Previous Newsletter
---
Newsletter 602

2nd March 2023
The goalposts keep moving...

I was talking to an information leader recently about moving goalposts.
They were working hard to manage the expectations of their leadership, who had just told them they needed to implement a significant reduction in their team. This was a marked shift from their previous situation, when there had been no pressure to undertake such a drastic action, but now they were expected to move quickly to realise economies.
I asked "are you concerned about the situation?" They were unperturbed.
Having gone through similar situations in the past, they have a well-rehearsed playbook to put up a robust defence of their position and resources.
Their defensive playbook includes:
A clear understanding and articulation of their value and critical role delivering the business

Detailed insights into the implications of reducing resources

Trusted relations with their stakeholders, including their leadership, to ensure robust conversations can take place during challenging times

Confidence that their capabilities are best in class and industry-leading; in terms of both efficacy and efficiency

The conviction in the message that less capacity means fewer capabilities and lower service levels.
This last point is the most important. How many times have we been asked to do "more with less"? In my experience, we information professionals are good corporate citizens that don't like to let the side down.
Can we do a better job of recognising and acknowledging a situation?
In a word, yes. We should strive to provide realistic assessments of limiting resources, more effectively manage stakeholders and not be afraid to push back on unreasonable requests or unrealistic expectations.
Our forthcoming Community events can help you with these challenges:
Register now for Let's talk offshoring on 9th March 2023. We are delighted that Kaushik Biswas of Acuity Partners will be joining us to discuss the benefits and pitfalls of offshoring. The continuing economic uncertainty means many leaders will either reconsider this option or drive more work offshore. Register now to discuss the strengths, weaknesses and opportunities of this strategy with other information leaders.

The follow up article to our February Community session "Building competitive advantage" is now available. Denise Carter, our CI Senior Analyst, provides her reflections on the very active conversation, and provides some additional insights.

In April, we will be discussing "Managing up" with Jeff Voight, Global Head of Facilities Services at Willis Towers Watson. Jeff has had extensive exposure to C-Suite decisionmakers and "knows enough about information management to be dangerous". Register now to join us for what will be a lively session.

We continue to strive to develop our Community sessions and Content to meet your needs. Tell us what you want to talk about and we will bake it into our 2023 plans.
Do you love monitoring developments in information products? Do you want to work with Jinfo to keep our clients apprised of the best products? Please email me directly if you would like to learn more.
If you would like to learn more about becoming a Jinfo client, please use this form to schedule a call with me.
---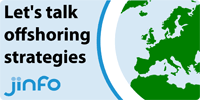 9th March 2023
Jinfo Community
Information leaders need to demonstrate they are resourcing their teams cost-effectively to maintain and enhance services. Hiring freezes, budget constraints and the shrinking talent pool are forcing leaders to consider alternative ways to resource their teams. Join this session to discuss the potential benefits and challenges of using an offshoring solution.

---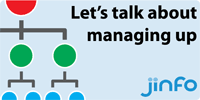 20th April 2023
Jinfo Community
We often talk about Stakeholder Engagement in terms of working with senior clients and budget holders; but managing your own manager is another vital facet of your work. We will use this session to share and explore top tips for information leaders to work successfully with their managers.

---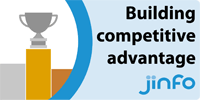 Jinfo Article
Many information leaders are either already directly involved in supporting intelligence activities within their organisation or, if not, they are exploring how they can become more involved. Our February 2023 Community session was an opportunity to discuss what competitive intelligence looks like in reality and how information leaders can have more impact.
---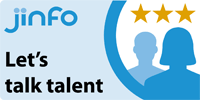 Jinfo Article
Finding, attracting and retaining talent is critical to the success of any business. Given the current labour market and a dearth of people with the right skills, aptitude and attitudes, securing the right talent is a major challenge for many information leaders.
The January 2023 Community session was an opportunity to discuss these challenges with Simon Burton of CB Resourcing and explore ideas to address these issues.
---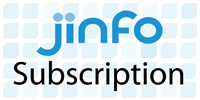 Connect your team with the practical tools, original research and expertise to build and support information strategy in your organisation:
Research-based insights, not available elsewhere
Peer to peer discussion not available elsewhere
A Jinfo Subscription gives your organisation access to Content and Community.

---


"The Jinfo subscription is great, but we get the most value from these one to one consulting engagements that enable us to get the most out of your content, expertise and experience."
Information Leader, Scientific Medical Technical
More testimonials
---
About Jinfo
Please forward this email to colleagues, and encourage them to sign up for free. Follow Jinfo on Twitter, Facebook, LinkedIn and YouTube. Send your feedback, comments and suggestions using our Contact Form, and we'd love it if you could provide a Testimonial.
The Jinfo Newsletter (ISSN 1460-7239) is published by Jinfo Limited. Whilst all reasonable care has been taken to ensure the accuracy of the publication, the publishers cannot accept responsibility for any errors or omissions. Product names used in Jinfo are for identification purposes only, and may be trademarks of their respective owners. Jinfo disclaims any and all rights in those marks. All rights reserved.
Jinfo Limited is registered in England and Wales. Registered Number: 3754481. Registered Office: Lynch Farm, The Lynch, Kensworth, Beds, LU6 3QZ.
Copyright Jinfo Limited 1997-2023
---
« Previous Newsletter
About this Newsletter
Publication Date: 2nd March 2023
Keep up-to-date with the latest from Jinfo Research by email twice-monthly.
Latest: No.602 2nd March
What's new at Jinfo?
Let's talk about managing up
20th April 2023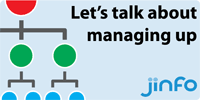 Community dates
---
[New] The Jinfo Subscription is back by popular demand!
---
"The goalposts keep moving..."
1st March 2023
Corporate belt-tightening continues and we are all being asked to do "more with less". But how practical is it to maintain service levels with diminishing resources? Before the straw breaks the proverbial camel's back, how do information leaders proactively manage stakeholders' expectations and resist the urge to "make do and mend" when budgets are tight?
Read on the Blog