Newsletter No. 603
« Previous Newsletter
Next Newsletter »
---
Newsletter 603

30th March 2023
More effective vendor negotiations
With the recent events in the financial services industry and rising interest rates, information teams are coming under even more pressure to produce savings and efficiencies.
We're working hard to produce resources for information services to support business development and make cost savings:
Our brand new Vendor negotiation checklist will streamline preparations for renewals, document opportunities and levers, and optimise your negotiation strategy.


April 20th's Community session "Let's talk about managing up" will share top tips on managing your manager in these challenging times. Register now.


Read the article "Let's talk about offshoring" following March's Community session, to get the trends and insights on how to work successfully with offshore teams to drive more value.


Our May Community session will likely focus on the impact of artificial intelligence (AI) on the information industry. Details soon, but save the date of 23rd May.
We're also strengthening our understanding of vendor roadmaps and product strategies, so if you want to work with Jinfo on this, please contact me.
---
20th April 2023
Jinfo Community
We often talk about Stakeholder Engagement in terms of working with senior clients and budget holders; but managing your own manager is another vital facet of your work. We will use this session to share and explore top tips for information leaders to work successfully with their managers.

---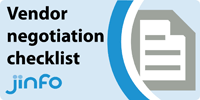 Jinfo Report
This report contains a checklist template you can use when preparing for a vendor negotiation.
Use this checklist to summarise the key facets of a vendor relationship:
Current state of the relationship
Demand, drivers and spend
Key stakeholders and user expressions of value
Competitive landscape
Service performance, risks and mitigations
Scenario planning, negotiating levers and desired outcomes.

---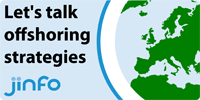 Jinfo Article
Offshoring and outsourcing were primarily seen as a mechanism to reduce costs by displacing onshore teams. Now they are seen as a complementary resource that can augment existing capabilities and create value. Setting up an operation requires careful planning, ongoing oversight and considerable investment. Whilst offshore costs are increasing, there are still worthwhile cost opportunities associated with pursuing an offshore strategy for your business.

---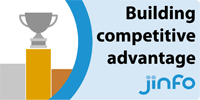 Jinfo Article
Many information leaders are either already directly involved in supporting intelligence activities within their organisation or, if not, they are exploring how they can become more involved. Our February 2023 Community session was an opportunity to discuss what competitive intelligence looks like in reality and how information leaders can have more impact.

---
Connect your team with the practical tools, original research and expertise to build and support information strategy in your organisation:
Research-based insights, not available elsewhere
Peer to peer discussion not available elsewhere
A Jinfo Subscription gives your organisation access to Content and Community.
---


"I thought the Community session was really interesting. It was helpful to think about managing vendors in the same way as managing a member of my team. I will definitely be putting your tips into practice with some of our vendors."
Information Leader, financial services
More testimonials
---
About Jinfo
Please forward this email to colleagues, and encourage them to sign up for free. Follow Jinfo on Twitter, Facebook, LinkedIn and YouTube. Send your feedback, comments and suggestions using our Contact Form, and we'd love it if you could provide a Testimonial.
The Jinfo Newsletter (ISSN 1460-7239) is published by Jinfo Limited. Whilst all reasonable care has been taken to ensure the accuracy of the publication, the publishers cannot accept responsibility for any errors or omissions. Product names used in Jinfo are for identification purposes only, and may be trademarks of their respective owners. Jinfo disclaims any and all rights in those marks. All rights reserved.
Jinfo Limited is registered in England and Wales. Registered Number: 3754481. Registered Office: Lynch Farm, The Lynch, Kensworth, Beds, LU6 3QZ.
Copyright Jinfo Limited 1997-2023
---
« Previous Newsletter
Next Newsletter »
About this Newsletter
Publication Date: 30th March 2023
Keep up-to-date with the latest from Jinfo Research by email twice-monthly.
Latest: No.604 4th May
What's new at Jinfo?
[New] Contribute to the news and current awareness survey 2023
Community session – Initial findings from the News and Current Awareness Survey
20th June 2023
Community dates
---
"Vendor management template, news and current awareness survey, AI"
3rd May 2023
Check out our new vendor management template and contribute to our latest survey on the provision of news and current awareness services. Come along to our next Community session to discuss the impact of AI and get some great tips for managing up from our April session.
Read on the Blog